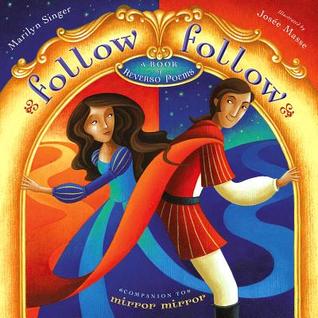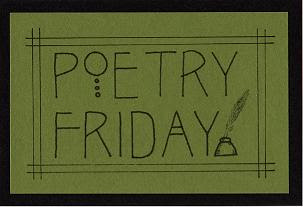 It's Poetry Friday! Please visit my friend Tabatha at The Opposite of Indifference for today's round-up of blog links.
I promise I won't bore you with posts related to my OWL, mirror, for the next year. But today I'm acting on Tabatha's suggestion to talk about reverso poems.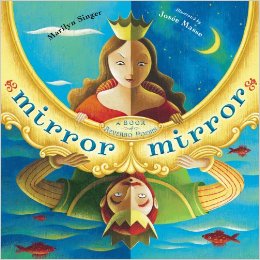 Marilyn Singer made quite a splash in 2010 with the release of her picture book of poems, Mirror, Mirror. She is credited with creating a new poetry form called the "reverso." The poem can be read down the page, and again in reverse or up the page, with changes only in punctuation and capitalization to create a poem with a new meaning. Read this fine interview at Seven Impossible Things Before Breakfast & see examples. (Bonus: another mirror book is mentioned in the post.) Josee Masse's illustrations take these poems from "cool idea" to "Wow!"
In my opinion, one of the reasons these two collections work so well is the fairytale theme — readers are familiar with the subject matter and can pick up on the nuances of meaning changes in certain words.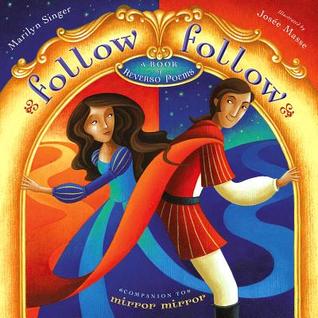 The team paired for another fairy tale-themed book of reversos in 2013, titled Follow, Follow (which my favorite librarian, Denise, gave to me!) Read a great review here.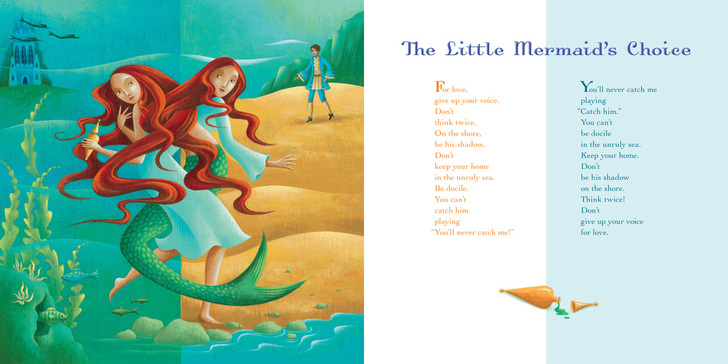 Several poets we know and love have written reverso poems:
(And Tabatha offers some great links to learn more about reverso poems and the book Mirror, Mirror.)
Mary Lee Hahn, Julie Larios and others from our Poetry Friday family participated in a challenge.
Marilyn Singer won the 2015 NCTE Award for Excellence in Poetry, and it's easy to see why. In addition to masterfully managing a challenging poetic form, she has a significant body of work — more than 100 books for children and young adults.
Do you have a reverso to share? Please post it or a link in the comments!