Imperfect … but perfectly so
Imperfect … but perfectly so
I've thought about this blog post forever, wanting it to be perfect.
You know that brilliant phrase, "Done is better than perfect"?
This is that post.
I'm delighted to announce I have two poems in a new anthology, Imperfect.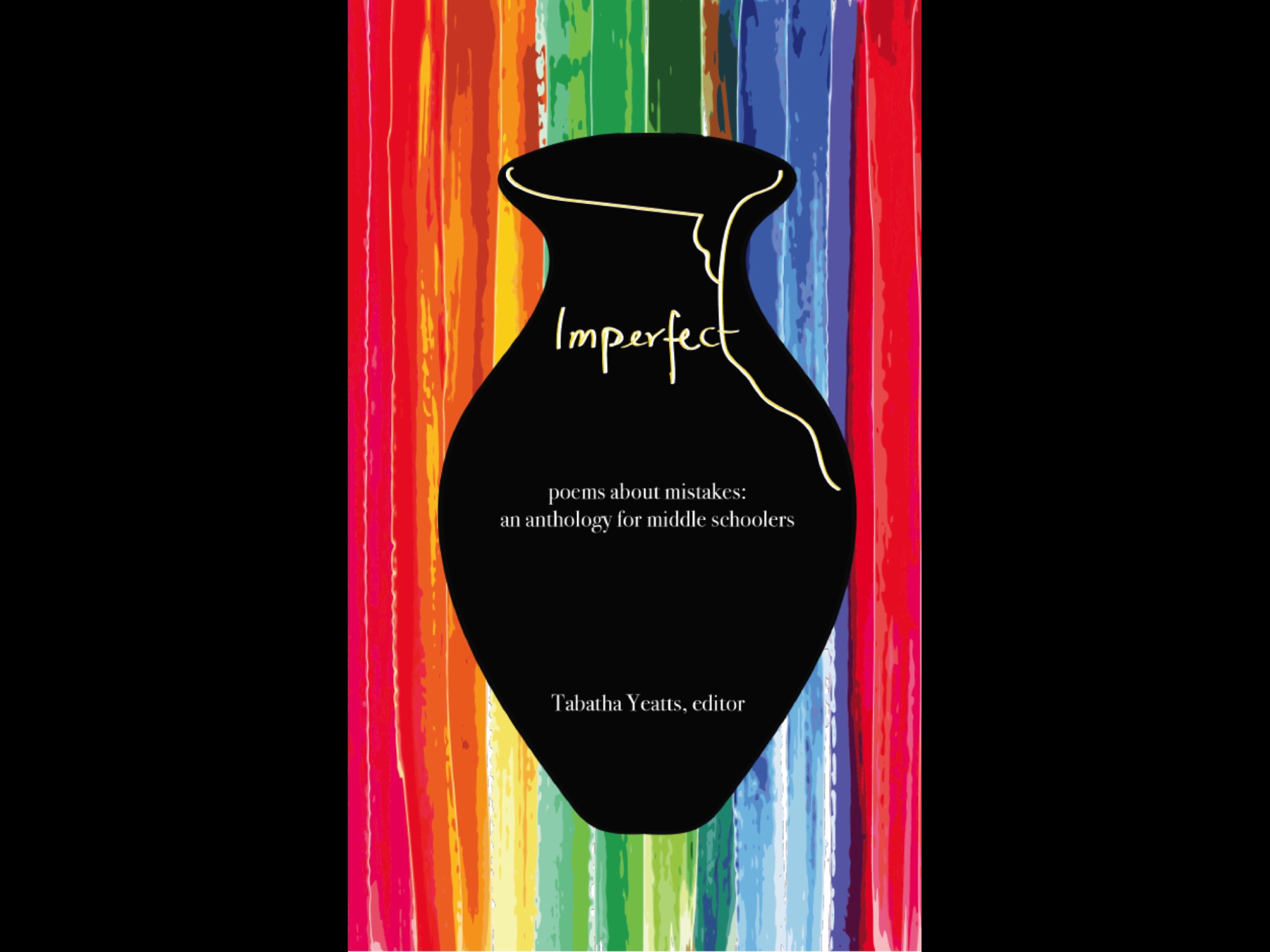 The intended audience is middle schoolers.
In my opinion it's perfect for all humans, because we all can learn from our mistakes.
This project is the dream/brainchild of my poet-friend, Tabatha Yeatts. She blogs at The Opposite of Indifference & at Team Imperfect. I'm thrilled to be included. But I'm even more excited for Tabatha. I learned so much from sneak peaks at her early vision, commitment & daring. After all, she had written and shared a poem about mistakes, and the response was phenomenal. But an entire book? Yes!
How does one get the Children's Poet Laureate, Margarita Engle, to contribute a poem to an anthology not created by a publishing house or the esteemed Lee Bennett Hopkins?
You ask.
How do you get a team of experienced classroom teachers to review & select poems for authenticity & true kid appeal?
You ask.
How do you get poems submitted by poets from around the world, both novices & well-published experts?
You invest years in the Poetry Friday Community and then you ask.
This book means so much to me because of the names I see surrounding mine, names that represent encouragement, book recommendations, empathy, and a shared belief that poetry can make a difference. And because it means so much to my friend Tabatha! Her effort made her dream come true.
So go buy one, or several. Then find a friend and read together — aloud — the poem I wrote for two voices. I hope you laugh.
For links to multiple online sellers, visit Team Imperfect. You'll also enjoy reading some mini poems written as riddles, such as this one I wrote, and learning about some of the contributors.
And by all means, spread the word!