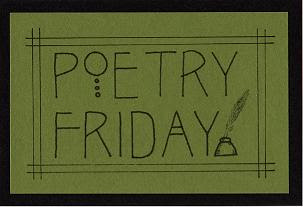 It's Poetry Friday!  Jone at Check It Out is hosting today's celebration!
People can say all they want to about earthquakes, but as a California native, I am used to them. I'm not nearly as calm about the storms we experience in Mississippi.
In my job at MSU, we write a lot about disaster preparedness, response and recovery, and this week I've been revisiting some stories related to the tornado we narrowly escaped nearly a year ago, in April 2014. Farther back, in April 2011, Smithville, MS and towns all the way to Tuscaloosa were devastated. As April approaches and we celebrate the arrival of Spring, my thoughts turn to the darker side of this month in our part of the world.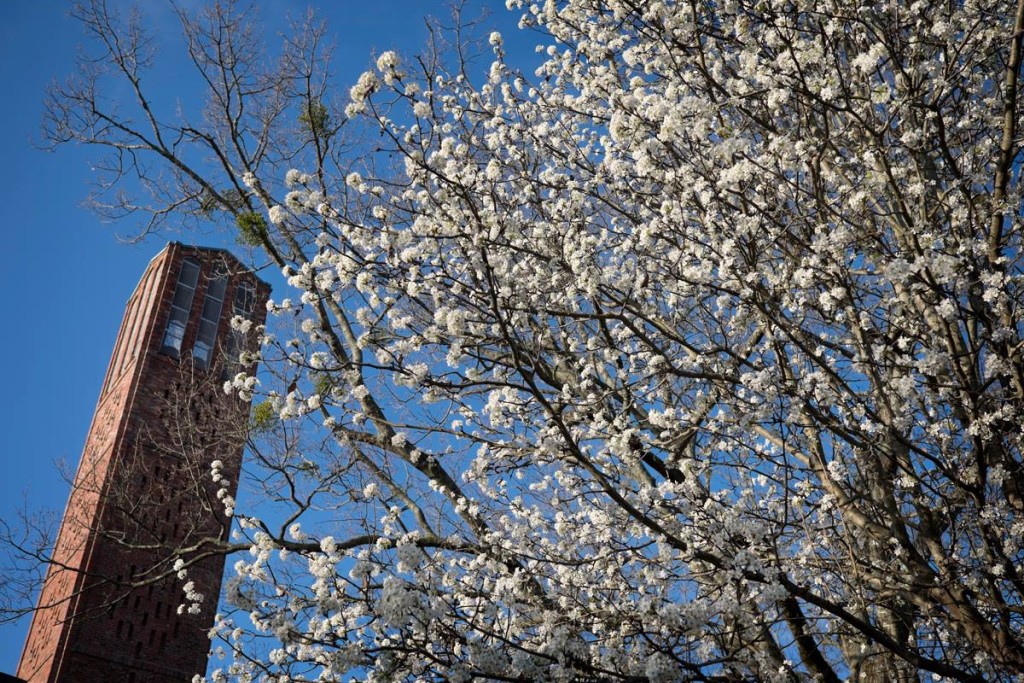 Pear trees in bloom at the Chapel of Memories at MSU.
Photo by Megan Bean/Mississippi State University via https://www.facebook.com/msstate/photos/a.10153120459274564.1073741941.5606464563/10153120459679564/?type=3&theater
Spring in the South: A Soap Opera
By Keri Collins Lewis
Mother Earth welcomes
her daughter, Spring,
with open azure skies and
a velvety verdant carpet.
Migrating robins chorus a greeting
while spring peepers
throb the bass line
from the pond's shallow edge.
Pear trees flash white —
a line of paparazzi
winding down the lane,
petals raining confetti.
Then, in a clash of sibling rivalry,
Brother Winter throws
one last tornado-tantrum before his exile,
leaving chaos in his wake.