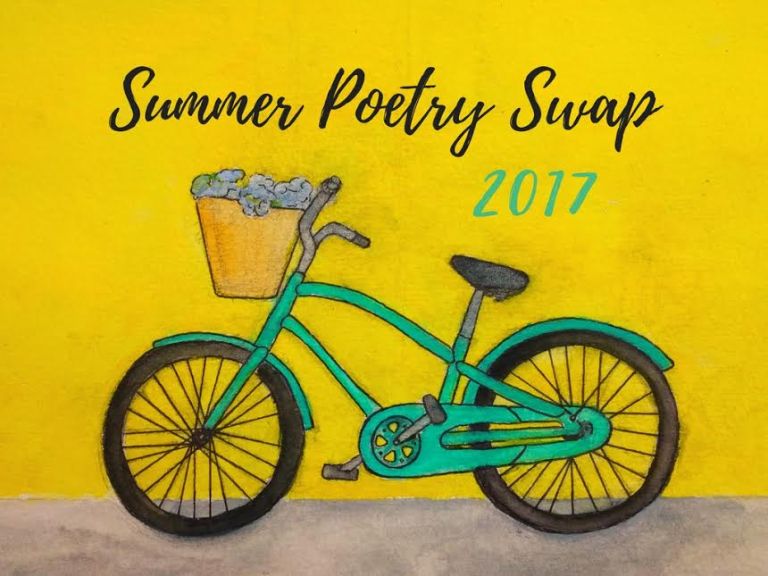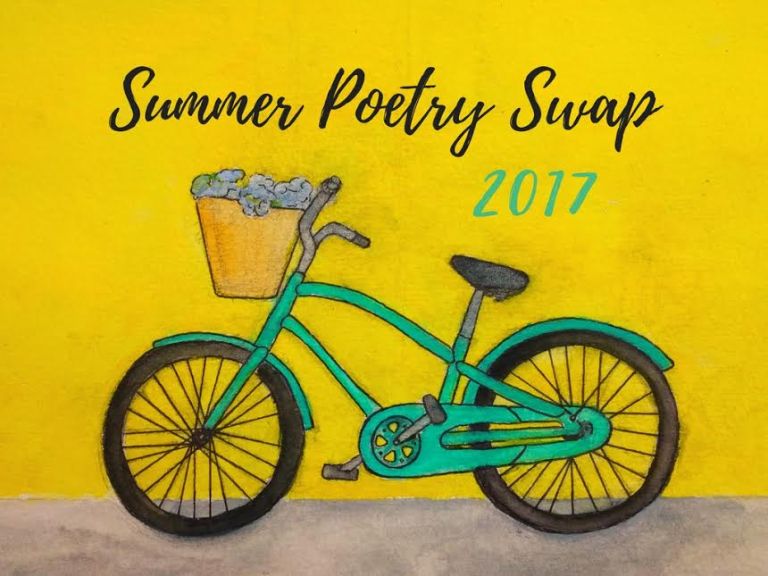 I have put off writing this post because I was not ready for the Summer Poetry Swap to end. Every year I feel I've received more than I've given, but this year the deluge of gifts from talented, thoughtful givers has made me feel like I'm sipping from a fire hose.
The real kicker is the last package I received, from Violet Nesdoly. I still can't read the poem she sent without tearing up, and I'm not ready to share it yet. It was like she read my blog, saw my soul, and wrote a poem explaining me to myself so I can more clearly see the path ahead. I am sharing the "quote quilt" she drew for me because I managed to avoid dripping tears on it and smudging it.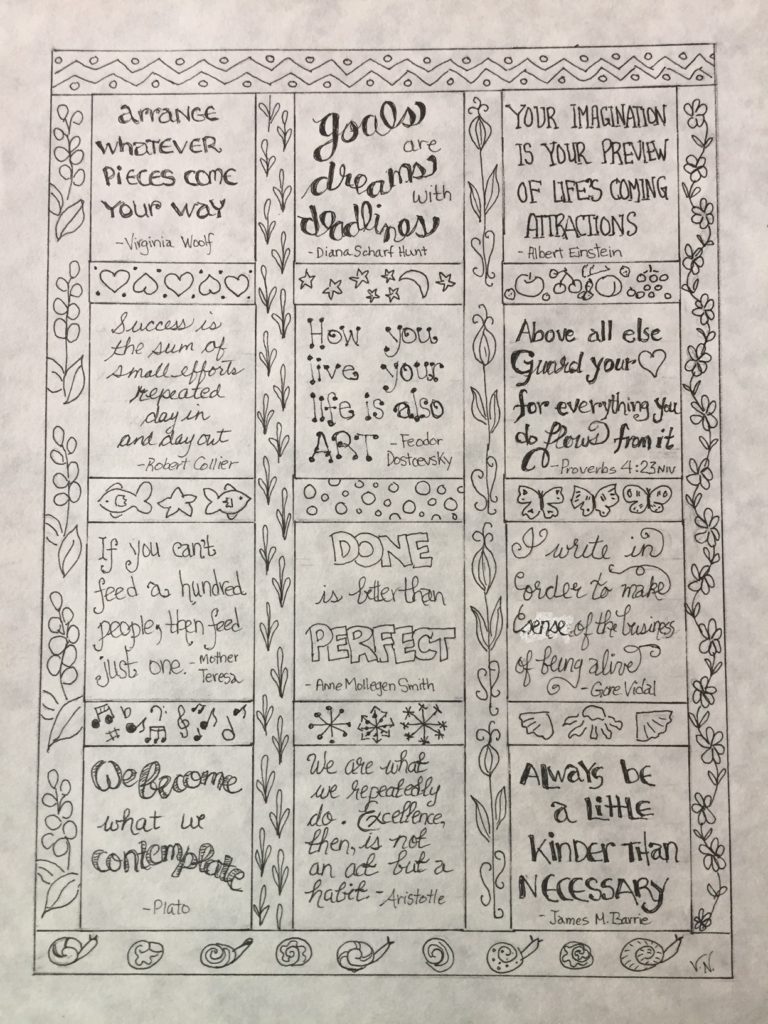 Her card reads, in part, "I also discovered that you like quilts and quotes. And so I have drawn for you a quote quilt that you can color or leave plain. (Some blocks didn't turn out quite as I'd hoped — but that is the way with hand-made things, isn't it?)" Yes, hand-made things are imperfectly perfect like their creators!
Look at the teeny snails in the border! And the squares are just the size of the tiny envelopes on which I've written my goals! So much serendipity in one place makes my head spin.
Thank you, Violet, for taking such time and care in creating this quilt!
The Poetry Friday round-up is at The Poem Farm, where we are celebrating Amy's *incredible* new book, Read! Read! Read!
She shares her process for learning from mentor poems too!