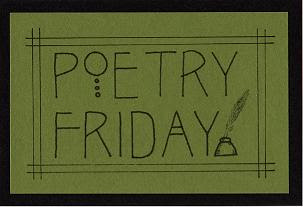 One of our most generous poets, Amy Ludwig VanDerwater, is hosting the gathering this week at The Poem Farm.
Whenever I make the Poetry Friday rounds, I end up with books on my wish list. Sometimes I buy them long after I can remember who recommended a particular book or author.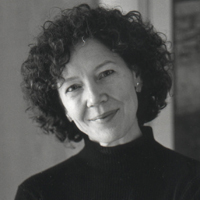 If you recommended First Words by Minnesota Poet Laureate Joyce Sutphen, raise your hand in the comments so I can thank you properly. If you were close enough, I would probably hug you. If you recommended the poet but not this particular book, that's fine too — I'm grateful for every part of the path that connected me with her poetry.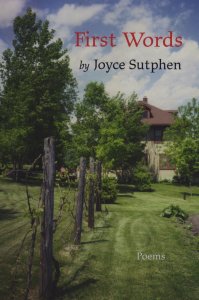 Please savor "The Kingdom of Summer" here.
Then reminisce with "The Last Things I'll Remember." Maybe craft a poem about your beloved childhood places?
Here is what I have enjoyed about her work: she captures the beauty and fragility of life by crafting deceptively simple poems about her childhood on a farm, her aging father, watching her children grow. Poems of life and loss, reality blurred by time, and the extraordinary wonder of everyday life.
Her poems are comforting to me. Not only because I can identify with her subjects, but because she reminds me that as a writer, I don't have to live an exotic life or travel to far-off destinations to discover poems. They're everywhere around me, within me, waiting to be coaxed onto the page. This book came to me at the perfect time.
Want to learn more about Joyce Sutphen?
Her website has a couple of poems. (Note: I'm delighted with the lack of pretentiousness in her website and the very few videos I found on YouTube.)
Read a brief bio at The Poetry Foundation.
Read "At the Moment" here.
The Writer's Almanac has a lovely interview.
****
Friends, my father will soon be 80 and has been placed on hospice though my mother insists he's doing quite well in spite of Parkinson's, congestive heart failure, and diabetes. I suspect I will be absent from our usual Friday gatherings for a bit, but, as usual, you have already been serving as my mentor text as you navigate this particular life experience, so I hope to persist with faith and grace as the future unfolds. Thank you for making this community a warm and supportive family.