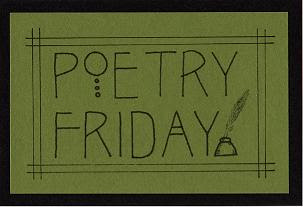 Happy Poetry Friday 2015, Episode 1! Tricia at The Miss Rumphius Effect is hosting.
Today I'm sharing a lovely gift I received during the hectic holidays, from the talented and delightful Linda Baie. (She also sent me a handcrafted bird to hang and some chocolate! Perfect!)  My apologies for not getting it posted last week. I was in Texas with my family. 🙂 Thanks to Tabatha for organizing the swap.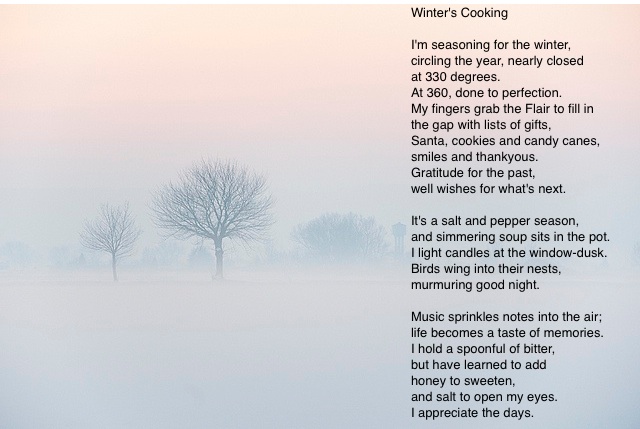 Happy New Year to all of my PF friends. You continue to inspire me and brighten each week with your passion for literature, poetry and, dare I say it, sweets of all kinds, especially pie!