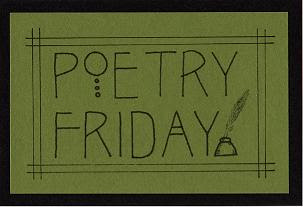 It's Poetry Friday! Heidi at My Juicy Little Universe is hosting the round-up today.  It's been a very exciting week here in Mississippi!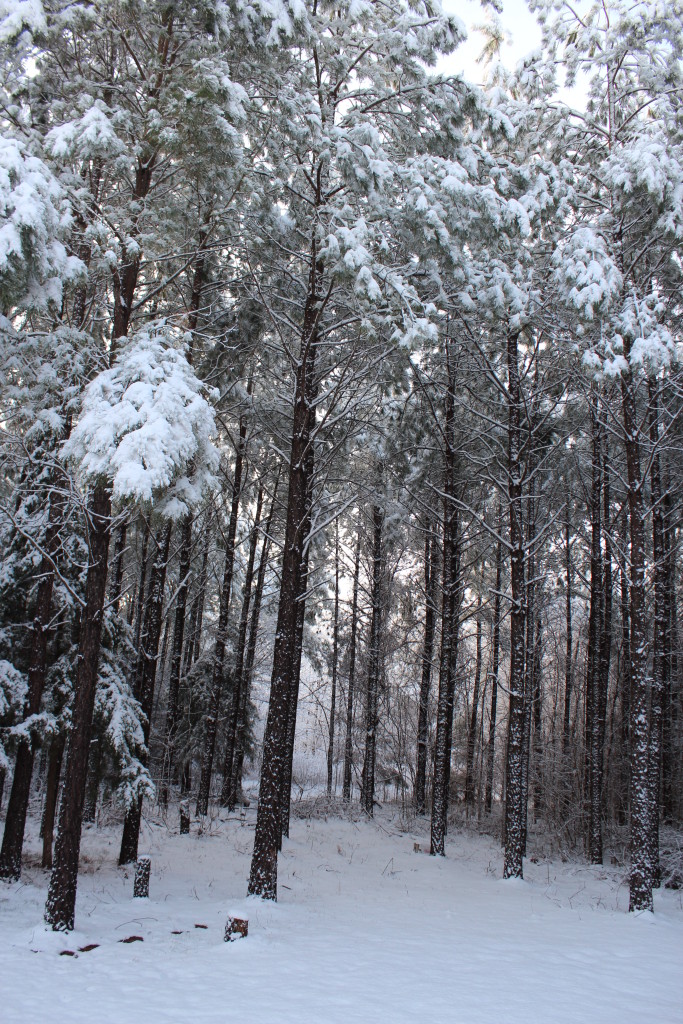 This is not an unusual sight for many of my PF friends, but it's Very Unusual for us!
Of course I had to write a poem for Michelle's challenge.
Dear Snow,
Welcome to Mississippi!
We're delighted you are here.
Your welcome's worn out in the North
our welcome is sincere.
We've waited all the winter long
to see your frozen face.
We canceled school and work today
to show you Southern grace.
Your gorgeous white against cedars green
paints our landscape in new hues,
please notice as you stay a while,
we're even wearing shoes.
Oh Snow divine! Oh house so arm!
You fill my heart with gladness!
I'm sure the day you melt away,
my joy will turn to sadness.
Thank you, Snow, for dropping by,
we hope you stick around.
Next winter please don't wait so long –
a warmer welcome won't be found.
Love from your friends in the Magnolia State
But wait! That's not all.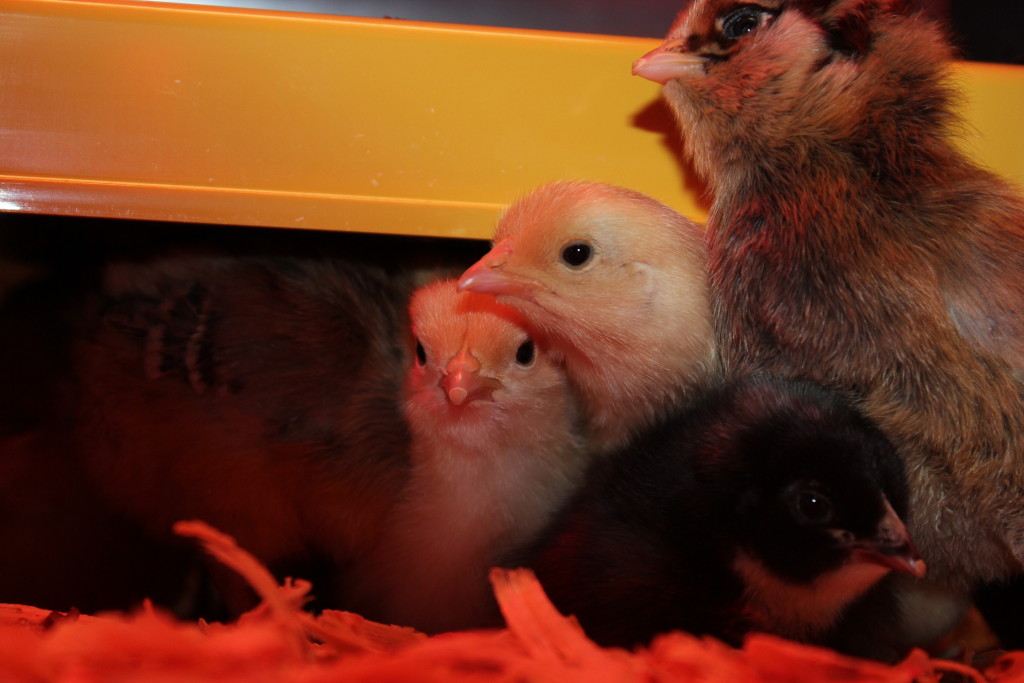 My chicks arrived! They got here the day before the snow, and I got 2 days off to spend watching their antics. We're having fun. They're already getting feathers on their wing tips!
Stay cozy and have a super weekend!