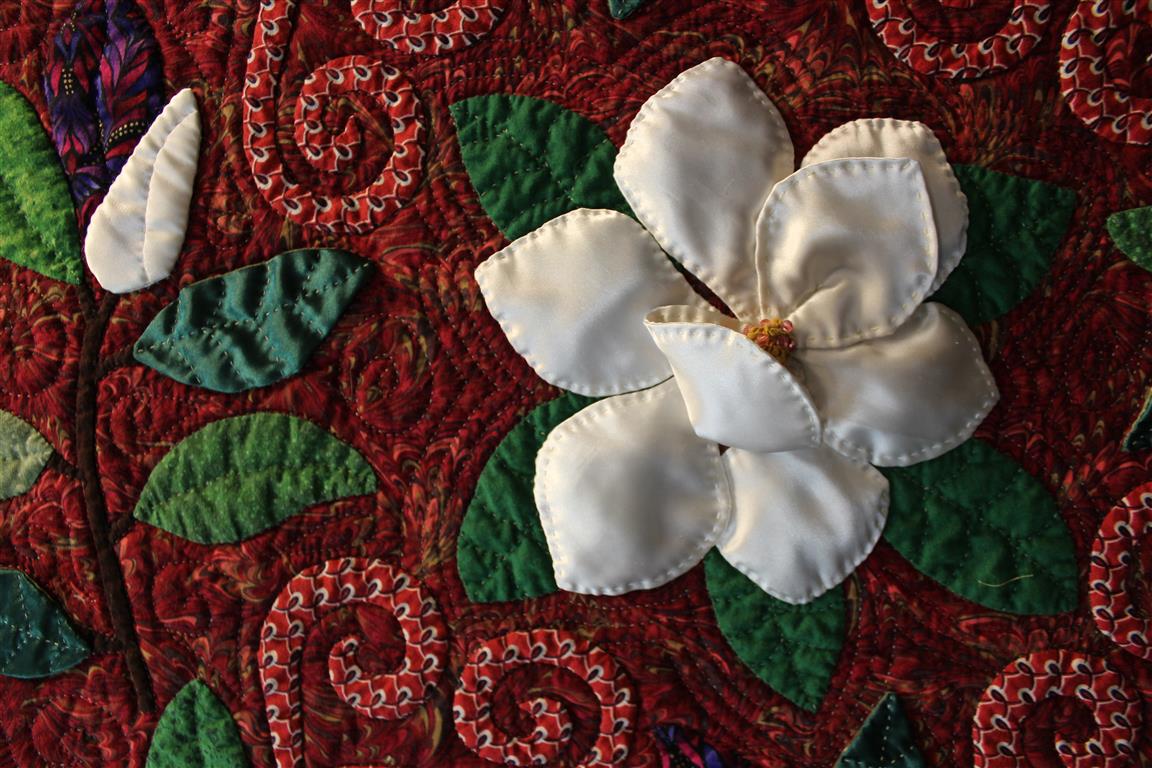 Greetings from the Magnolia State!
Last Saturday was the deadline for the Possum Town Quilters' Guild Challenge. This year's assignment was to use a magnolia in some form and include a challenge fabric.  The goal is to send 8 finalists to the national guild challenge and have our guild's quilts win a spot in the national show. A total of 14 quilters participated and the entries will be judged this weekend in Hattiesburg at the Mississippi Quilt Association's Spring Gathering.
I didn't get photos of everyone's quilt (sorry Julia!) but I managed to get a few to share.