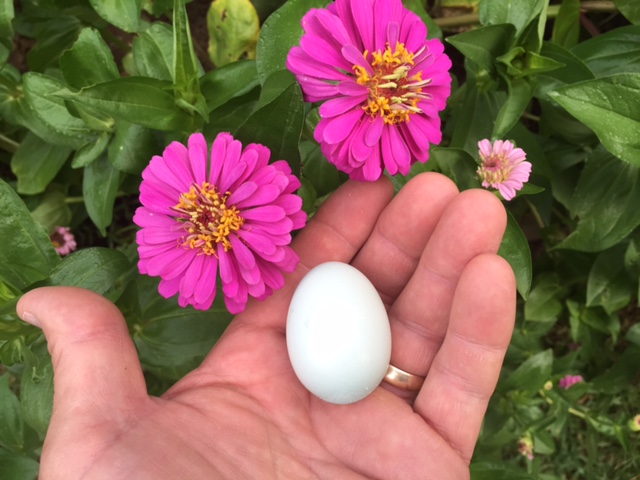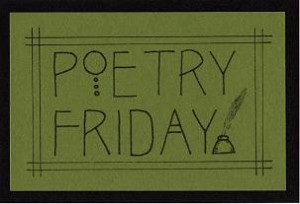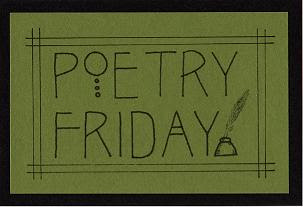 It's Poetry Friday! My dear puzzle-poem-pal Donna at Mainely Write is hosting today! My apologies for all photo size strangeness. I wrote this post at least 3 times last night, resizing photos each time, and it never published. Thanks to Donna for emailing — hopefully it will work this time!
Today I have a garden-related haiku.
Skin yields,
burst of acid
first tomato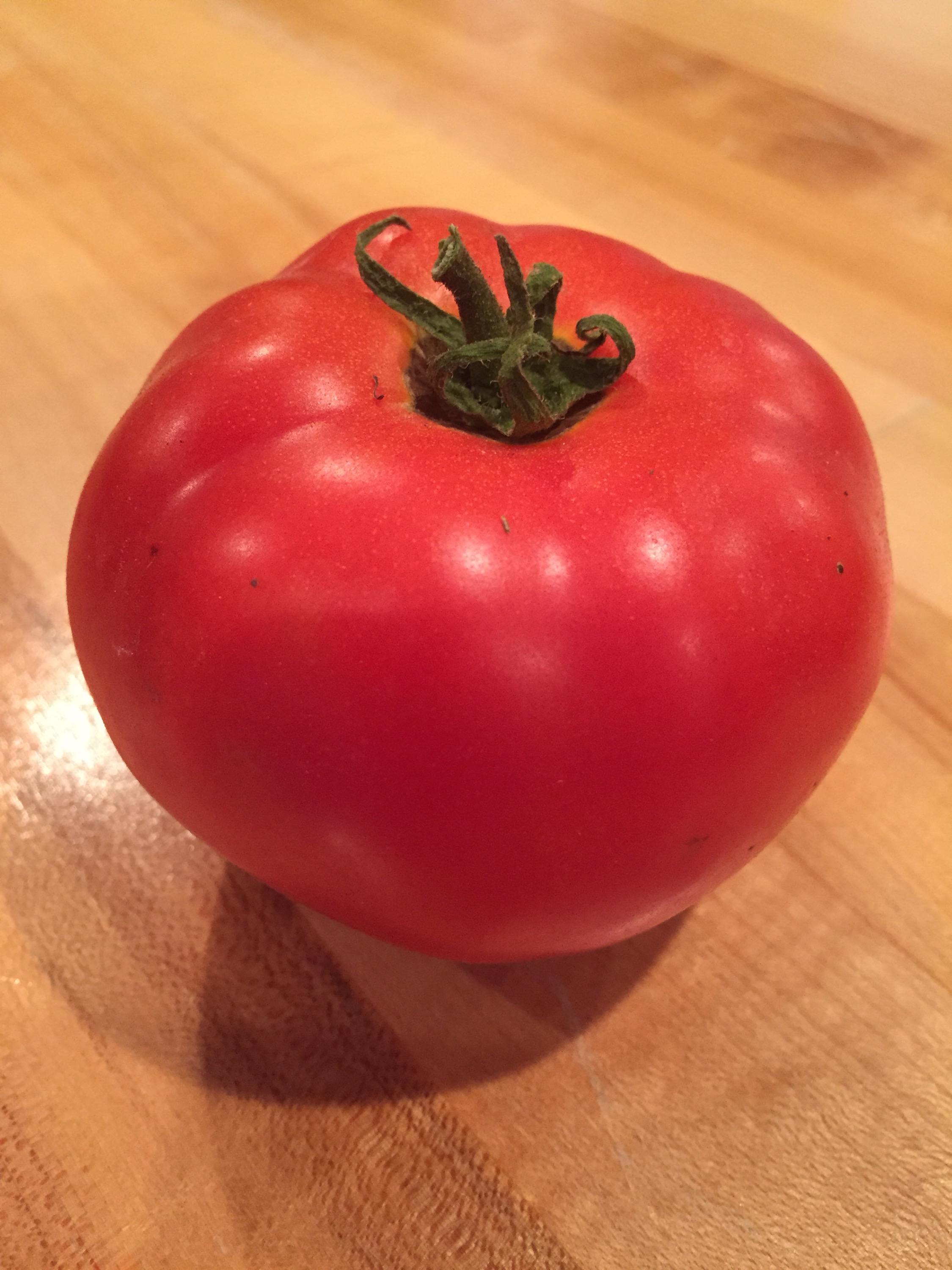 Our garden is in full swing. This bucket is what we picked after work today — including 1 of 2 eggplants. 🙂 In past years the eggplant have just never worked out for us.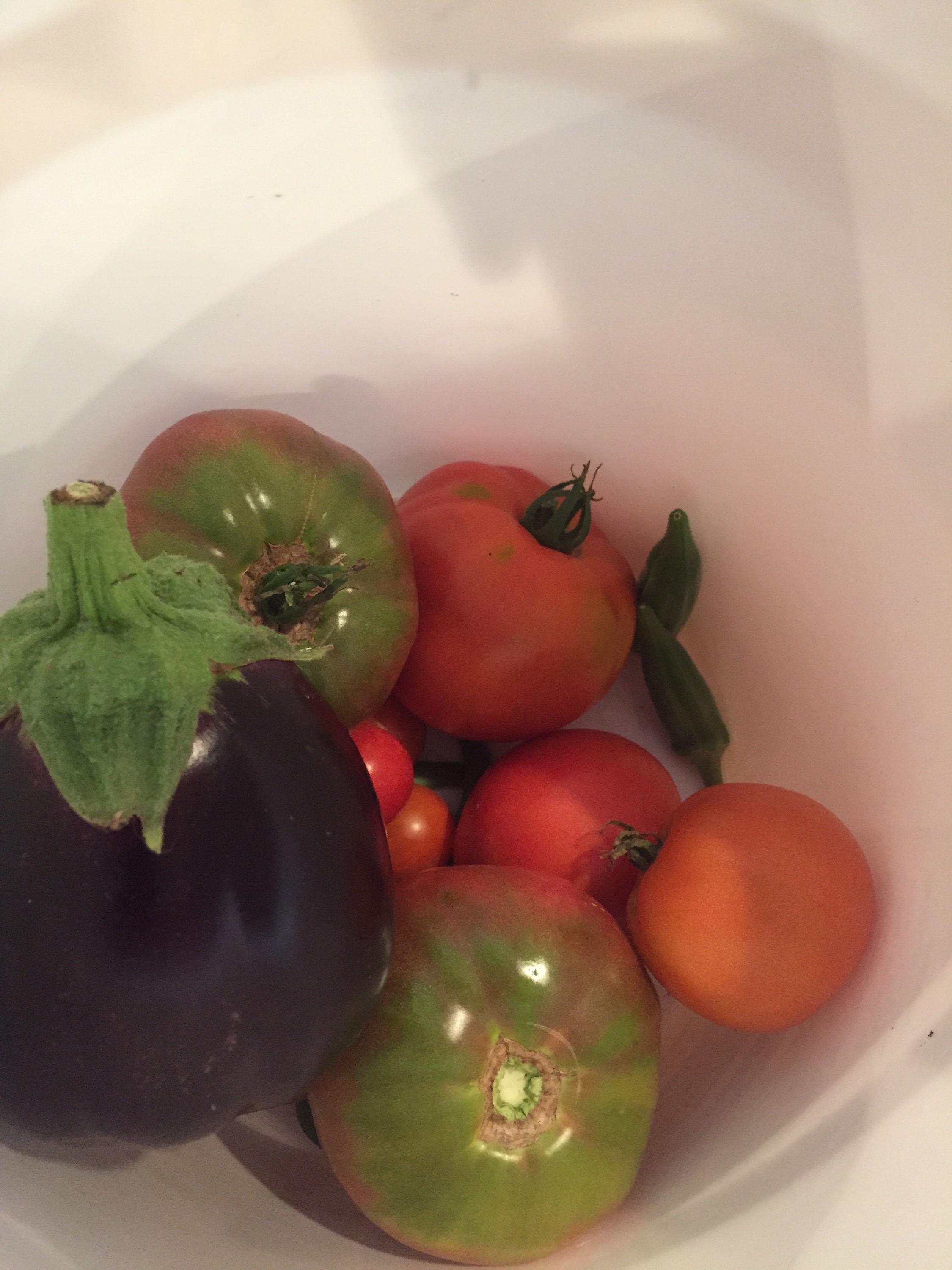 But these are not our first tomatoes. We've been enjoying BLTs for a couple weeks, along with oven-roasted okra. We're slowly accumulating green beans.
We even went to a tomato tasting last Friday. My favorite was the "Sweet and Neat Yellow." (I discovered tomato-naming is now an art, like naming paint chips. There were tomatoes named "Indigo Kumquat" and "Homeslice," among others.)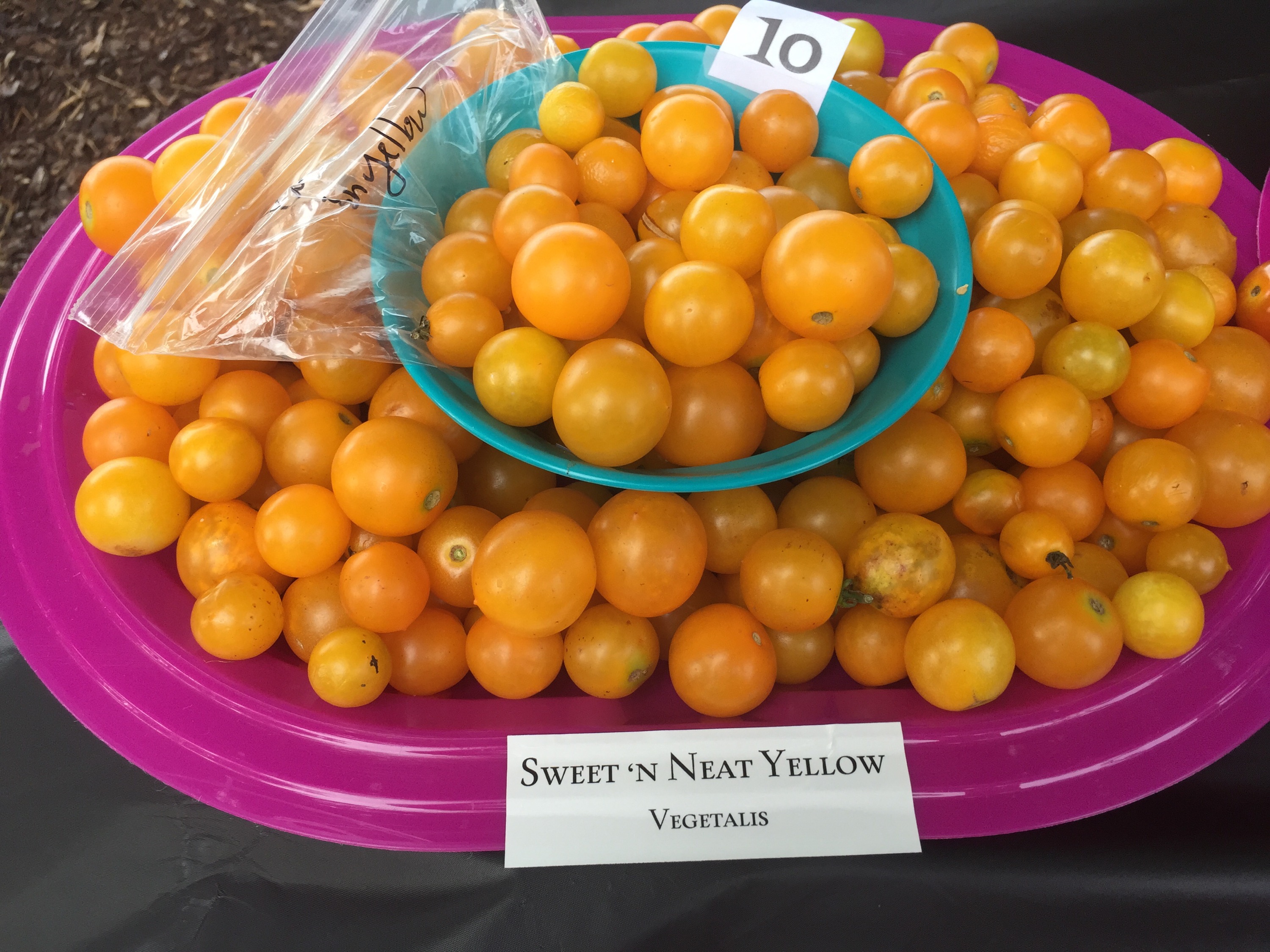 But the biggest news of the week is that we found our first egg! Then another, and another . . . So far, two tiny green eggs, one blue (SQUEEE!), and today our first brown egg. Two were laid in the nest boxes, but at least 2 were found on the ground. (Which means we may have to keep them cooped up until mid-morning until they learn to lay in the nests.)
Here are some pictures to give you an idea of just how small the eggs are.