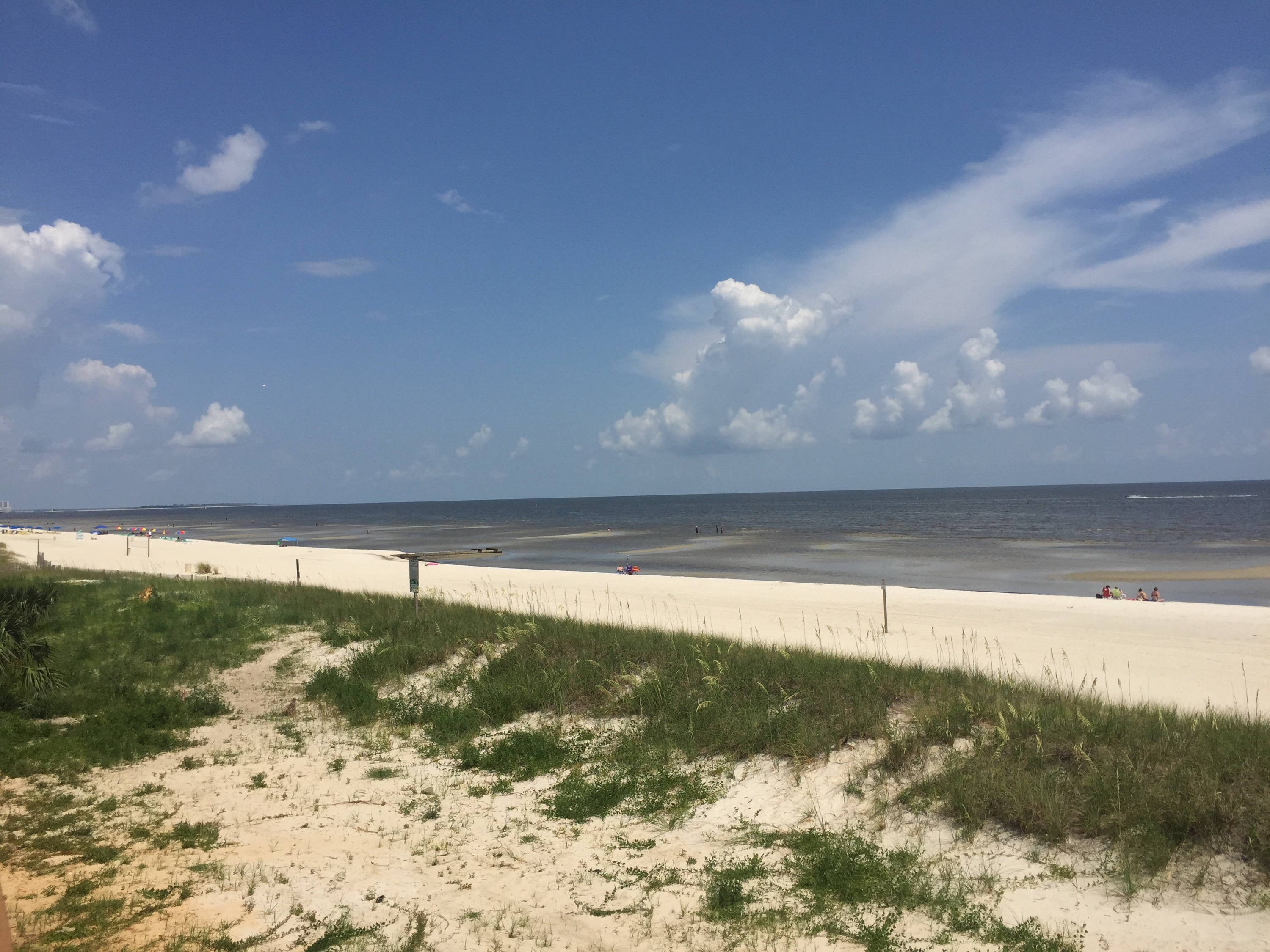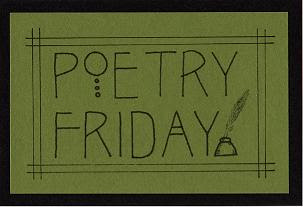 It's Poetry Friday & Margaret is hosting at Reflections on the Teche!
This week I'm sharing the treasures Carol sent my way for the Summer Poem Swap. I feel so blessed to have received wonderful, perfect-for-me treats from the thoughtful poets in our online community!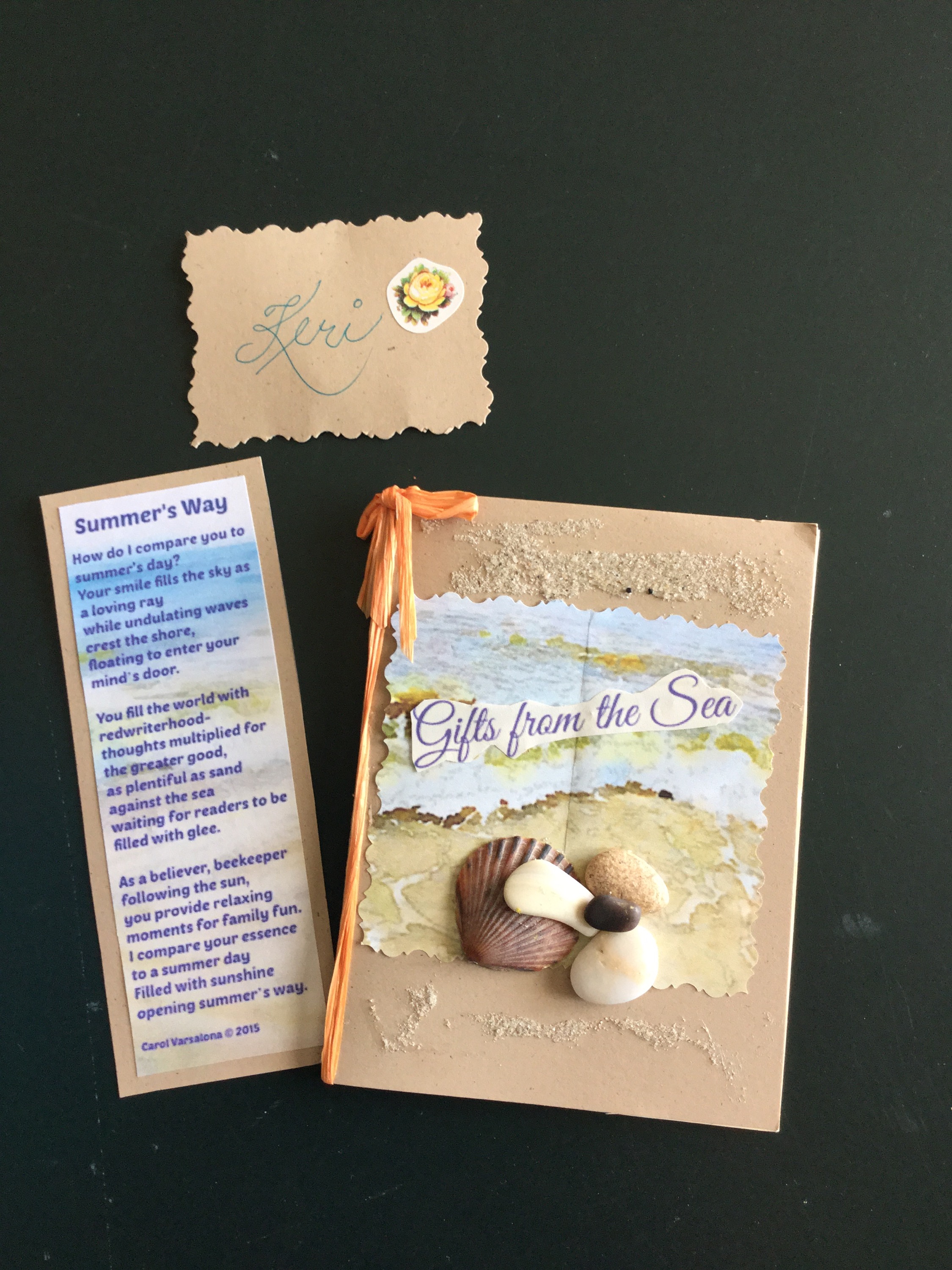 Carol created a 3-D card & poetry bookmark that touched my heart. I tell Mark frequently I'm too good at being busy & not good enough at relaxing & having fun. Carol's poem gives me hope I can find some relaxing moments before the summer is through!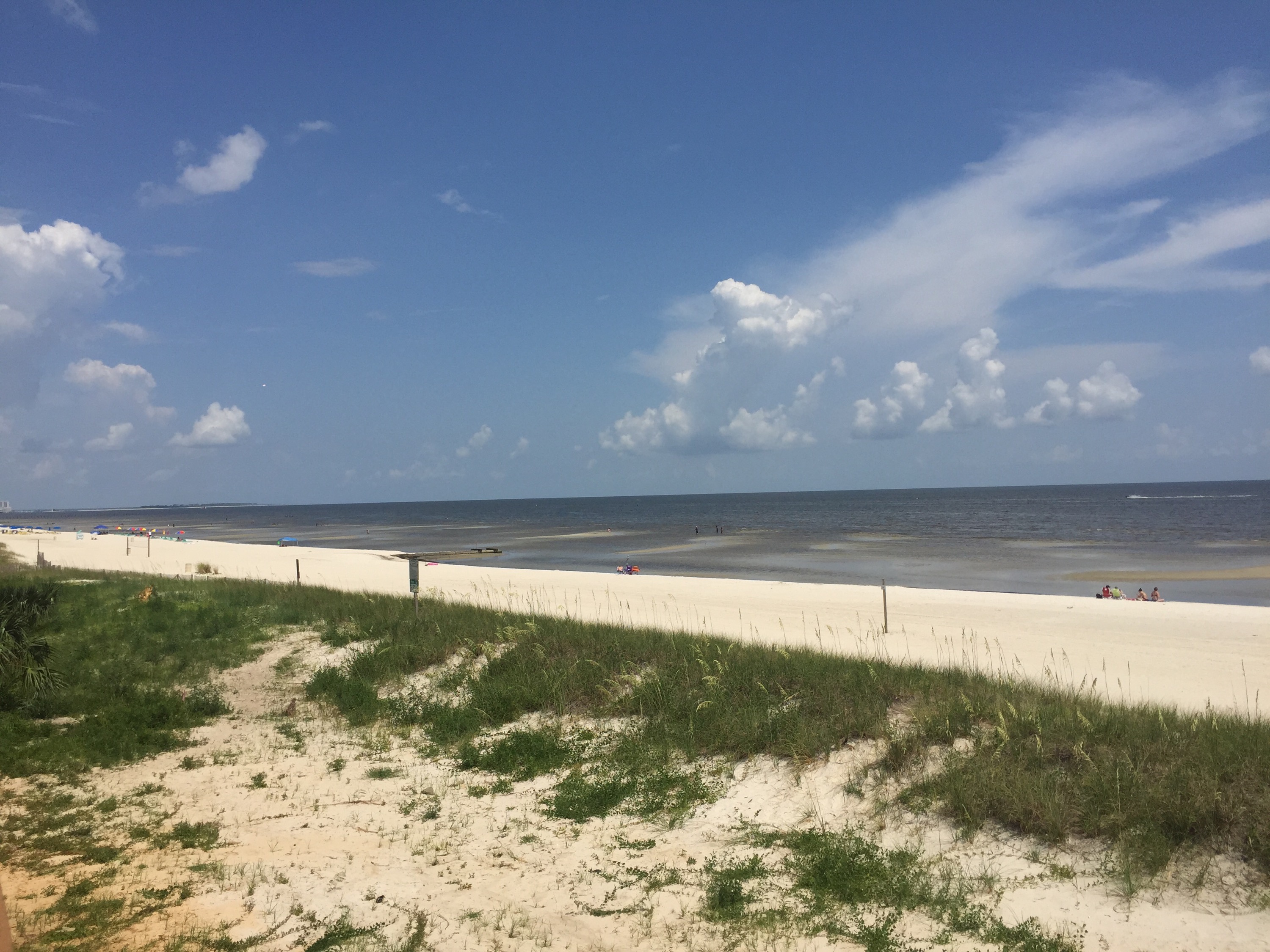 Here is a picture of the Mississippi Gulf coast. We were filming on the deck of a restaurant for "The Food Factor." I've been working out of town & thus unable to make the PF rounds lately. But I'm happy to be back this week. I'm hosting next week & will welcome you to the farm with a poem from the delightful Irene Latham!
Have a fun weekend!