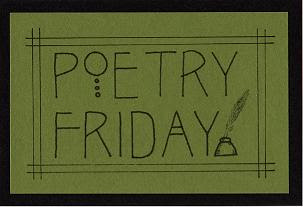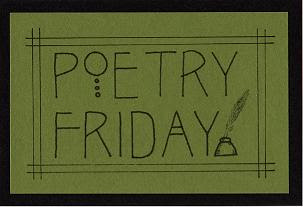 It's Poetry Friday! Catherine at Reading to the Core is hosting!
Just as the bees are wringing the last nectar from the summer flowers, I'm bedazzled by the next-to-last of my poem swap poems. What a grand summer it has been, and what a balm these friendships have been!
Here is, quite possibly, my favorite poem Tabatha has ever written. But I'm biased. 🙂 Jane Austen *and* bees? Perfection!
Exhortation to a bee
By Tabatha Yeatts
For Keri
 My present elegancies have not yet made me indifferent to such matters. I am still a cat if I see a mouse. 
~Jane Austen in a letter to her sister
When laden low
and wandering drowsily,
humming a song
of your own invention
as your belly hangs
down, full of sucre soup,
and your legs, ablaze with gold,
dazzle dust specks
that float even more lazily
than you –
berate yourself not,
when even in this lumbering
state, with appointed tasks ahead,
you find yourself drifting
toward a bloom that has just
come of age –
like an author
when she sees a
swath of untouched page,
when a flower opens –
a bee is still a bee.