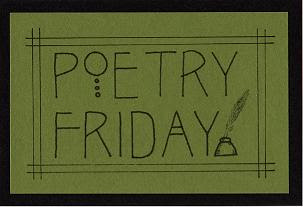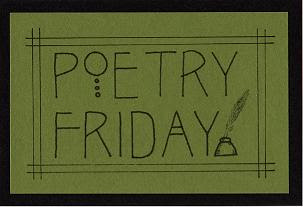 It's Poetry Friday! Janet is hosting at Poetry for Children.
On Monday of this week, Mark asked me to go for a walk after work. It was slightly cooler than it has been (translation: still warm!) so I said yes. There comes a day every fall when he's ready to tour the woods with me and show me his treasures: acorns on the nuttall oak, ready for the deer; goldenrod about to burst into bloom; myriad prairie wildflowers in white, purple and gold; the pear tree's branch bent over by the weight of the raccoon that stripped its fruit.
I love this day, every year.
On this particular Monday during my lunch break, I'd been reading Writing and Enjoying Haiku: A Hand's-On Guide, by Jane Reichhold. Diane Mayr recommended it ages ago, and it has been sitting on my shelf waiting.
Don't you love it when you pick up exactly the right book at the precise moment it's perfect for you? I do! I've just begun, but Jane's gentle, wry, logical approach to writing haiku has demystified it for me. She is straightforward in her explanations, and has no pretensions about poetry.
I found a page on Jane's website that includes book lists, a glossary of literary terms, and links to magazines and organizations related to haiku. She also has lesson plans for teaching haiku: The Bare Bones School of Haiku.
As Mark and I walked, we saw a few dedicated bees out foraging. Their activity made the flowers bob as if nodding their heads . . . but since I'd just read about avoiding personification in haiku, I focused instead on contrast and using the phrase/fragment construction. Unlike the haiku I drafted to practice during lunch, which Jane would call "desk haiku," the poem below arose from personal experience. I won't go so far as to say it was a "haiku moment" but it was a lovely afternoon spent walking and composing in my head while Mark pointed out different trees. (I'm hopeless beyond the most basic tree ID.)