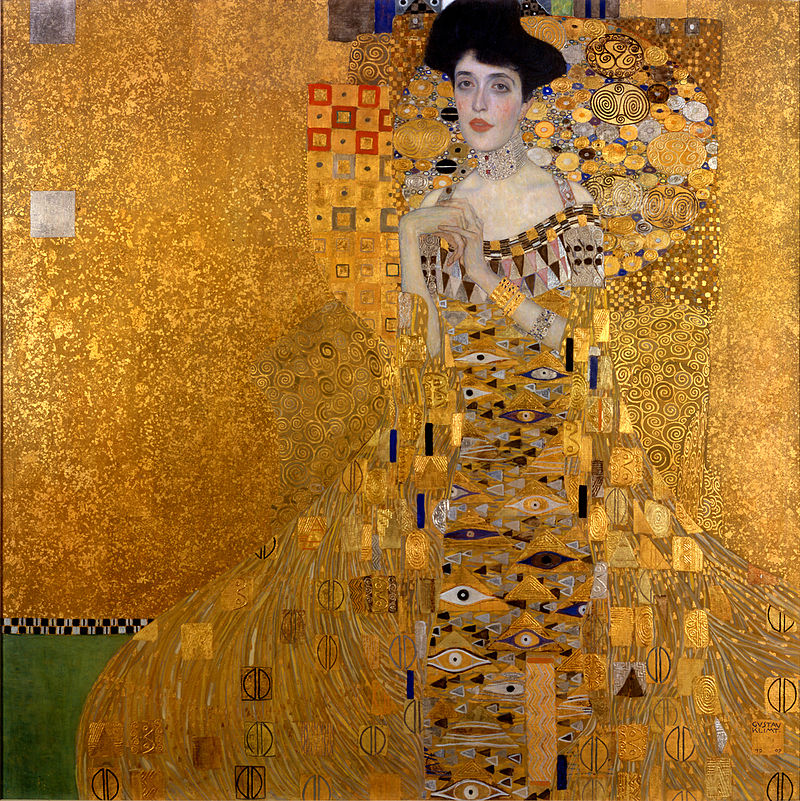 "You use a glass mirror to see your face; you use works of art to see your soul."
~ George Bernard Shaw
Last night we watched "Woman in Gold," a movie about real-life Holocaust survivor Maria Altmann. She is famous for suing the Austrian government over the ownership of several paintings, most notably a portrait of her aunt, Adele, by Gustav Klimt. The paintings were taken from her family's home by the Nazis — one hung in Hitler's mountain retreat, others went to a museum. The diamond necklace in this painting was taken from Maria and given as a gift to the wife of Hermann Goering, one of Hitler's inner circle.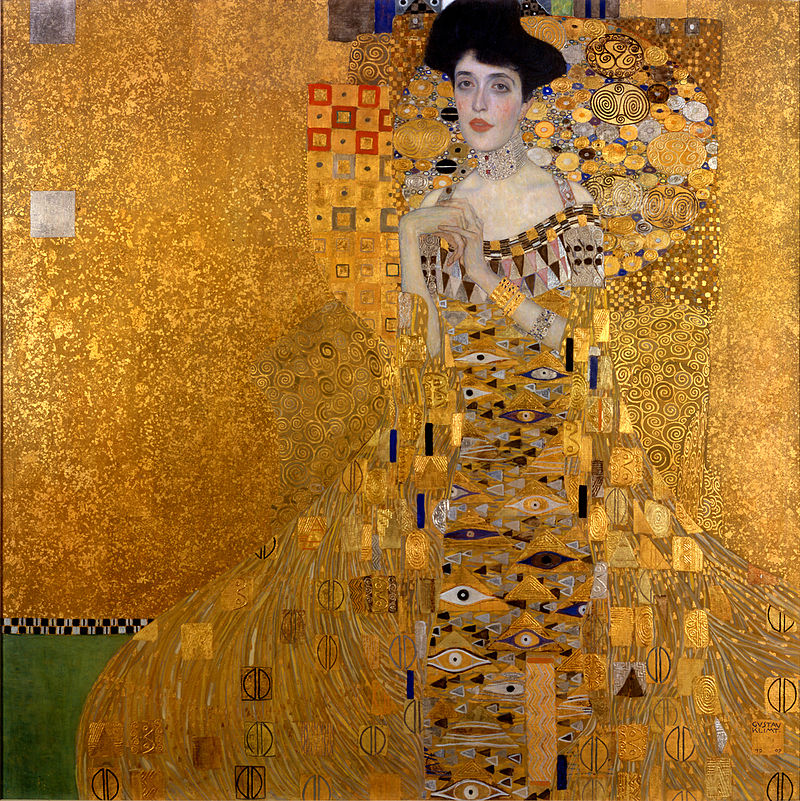 Ever since I worked in a museum and was asked by the director to learn what I could about Nazi-era art theft, I've been fascinated by the topic. This movie brought to life the terror of the time and the tragic loss of life, families, art, and property. It's all very sad, despite Maria's successful suit — including the fact that she sold the paintings, partly because of the cost of insuring them.
Do you agree with George Bernard Shaw? What types of art help you see your soul?