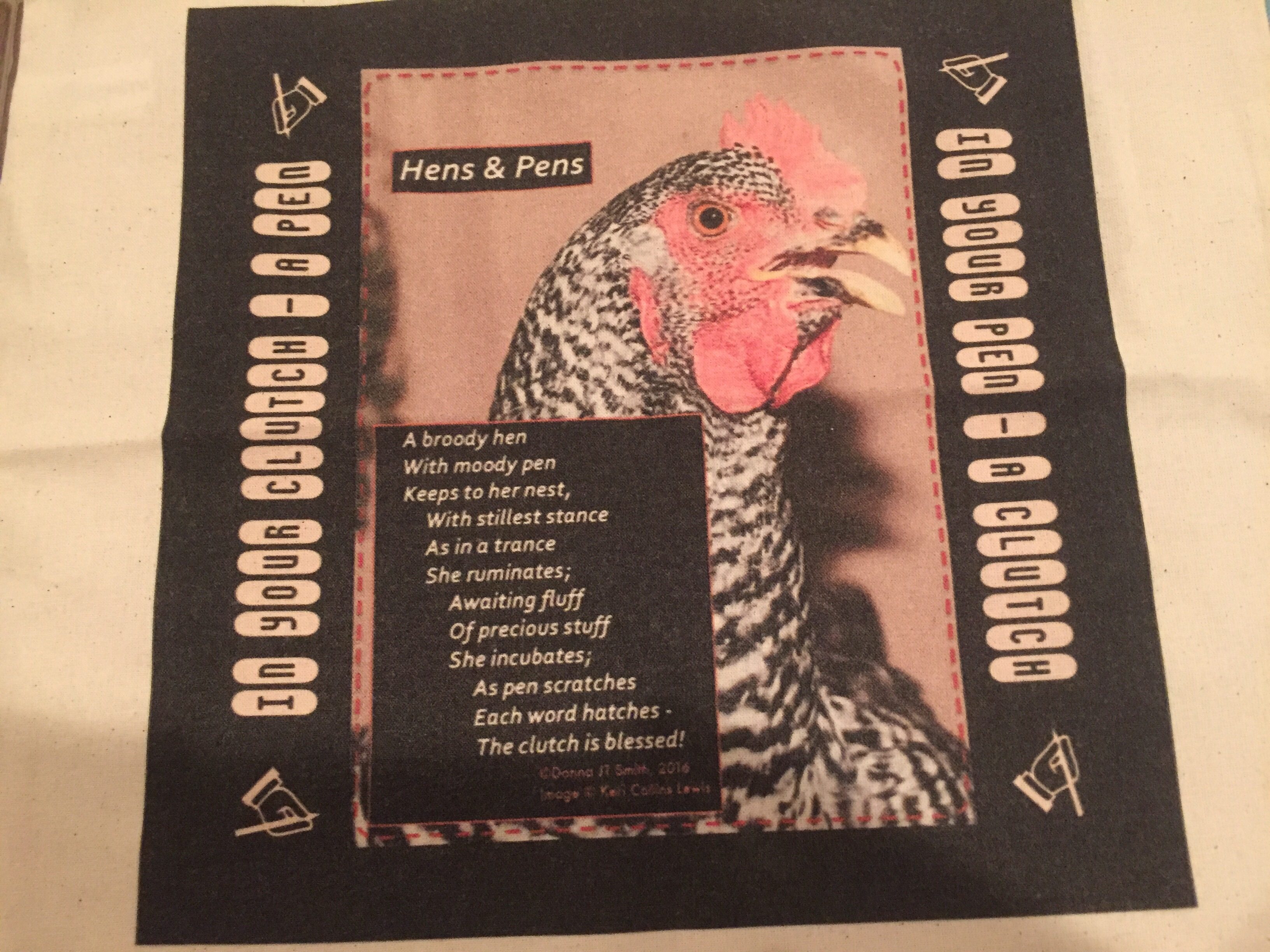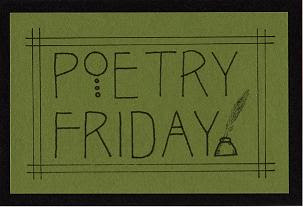 It's Poetry Friday! The round-up will be hosted by my friend Tabatha at The Opposite of Indifference!
It's also time for the Summer Poem Swap!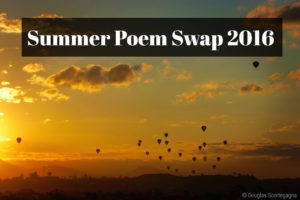 My PF friend Donna Smith from Mainely Write intuited that in my secret life I'm a "bag lady" — I have tote bags and reusable grocery bags galore! But this bag takes the cake (or the egg!) — she used a photo of one of my Barred Rock hens and wrote a delightful poem to pair it with!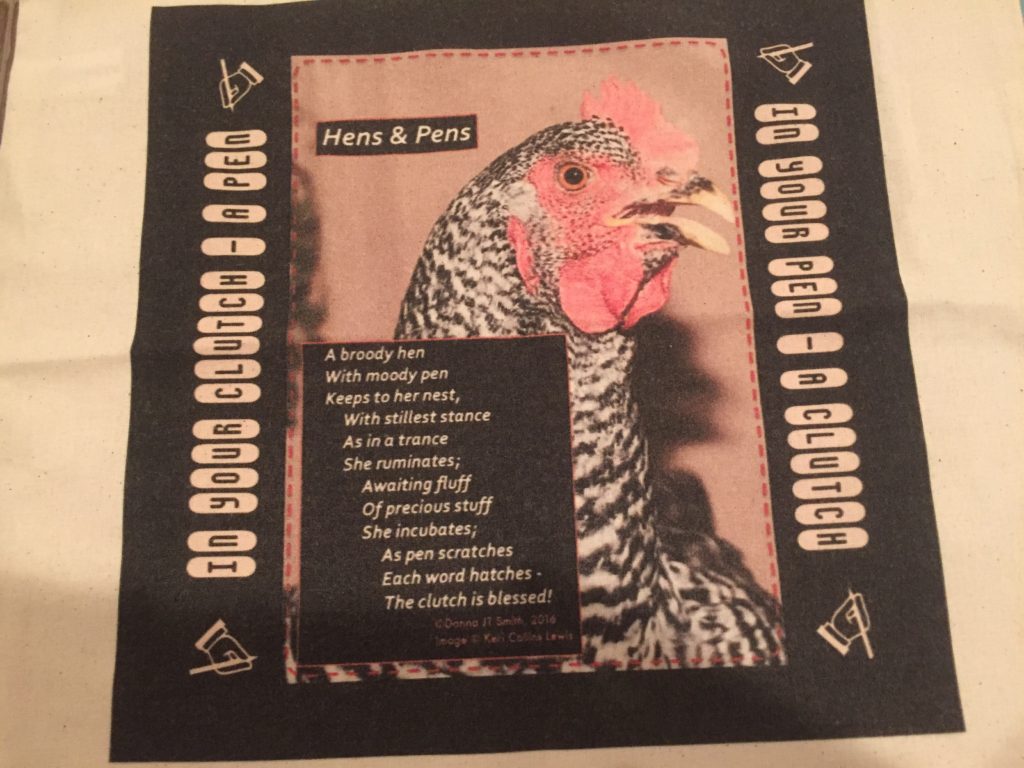 What a treat. Thank you, Donna! And, thanks, Tabatha, for organizing us! (I need to hatch some poem-eggs soon for my fellow swappers!)
If you have ever wanted to participate in a poem swap but have hesitated, please join in the fun. It does not have to be a Big (Feathery) Deal. Just a simple postcard in the mail with a few lines of poetry is such a gift. Frankly, as miserable as summers in Mississippi can be, the poem swap gives me something to anticipate!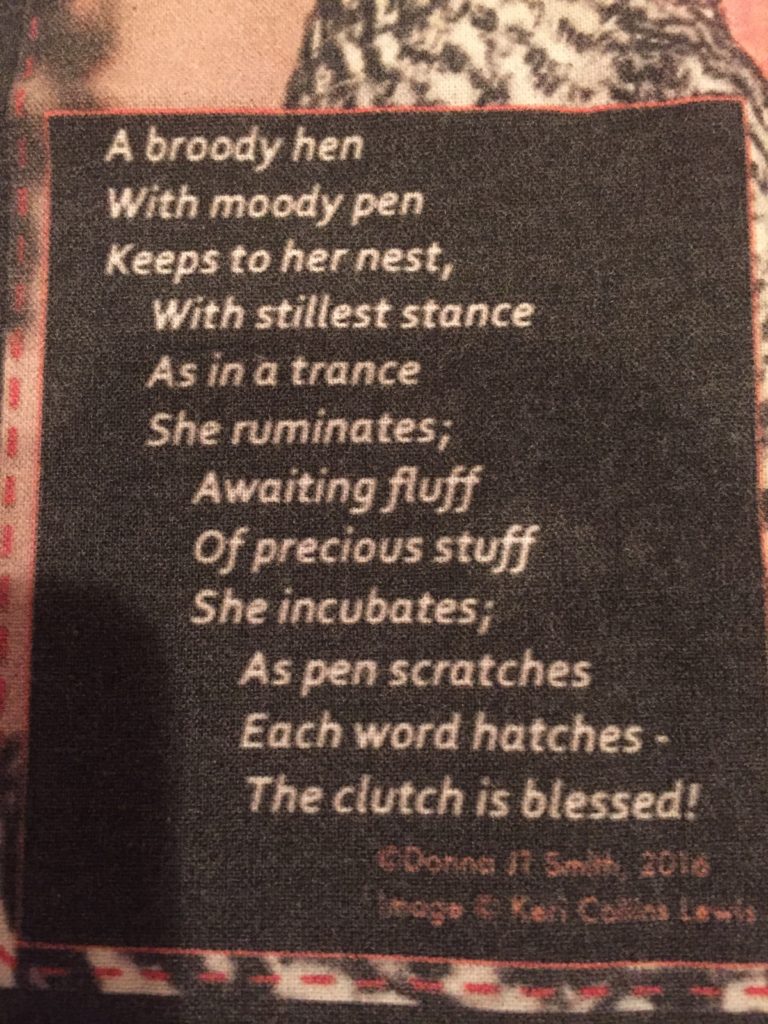 On a completely different note, I wanted to share with y'all the big excitement 'round these parts. In my day job, all eyes have been on "Spike," a Titan arun or "corpse flower." It's blooming in south MS, and our department helped set up a web cam for this once-a-decade blooming event. Spike started opening on Thursday and will bloom for about 24 hours, perfuming the air with the odor of rotting meat. For once I'm glad we don't have smell-o-vision.
Have a wonderful holiday weekend!