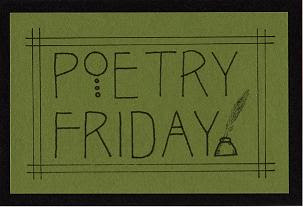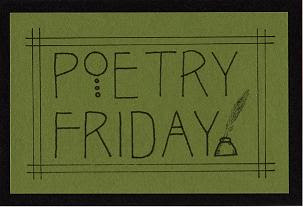 It's Poetry Friday! Julianne at To Read, To Write, To Be is hosting today and celebrating her birthday. Three cheers for Julianne! Hip, hip, hooray!
And now, for the 2016 Summer Poem Swap!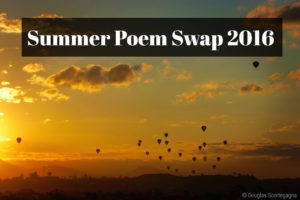 How I wish I could I could share with you my joy and excitement when I opened Tabatha's poem and exquisite gift — it was a magical moment. Because not only had she sent a mirror (which is my one little word for 2016) …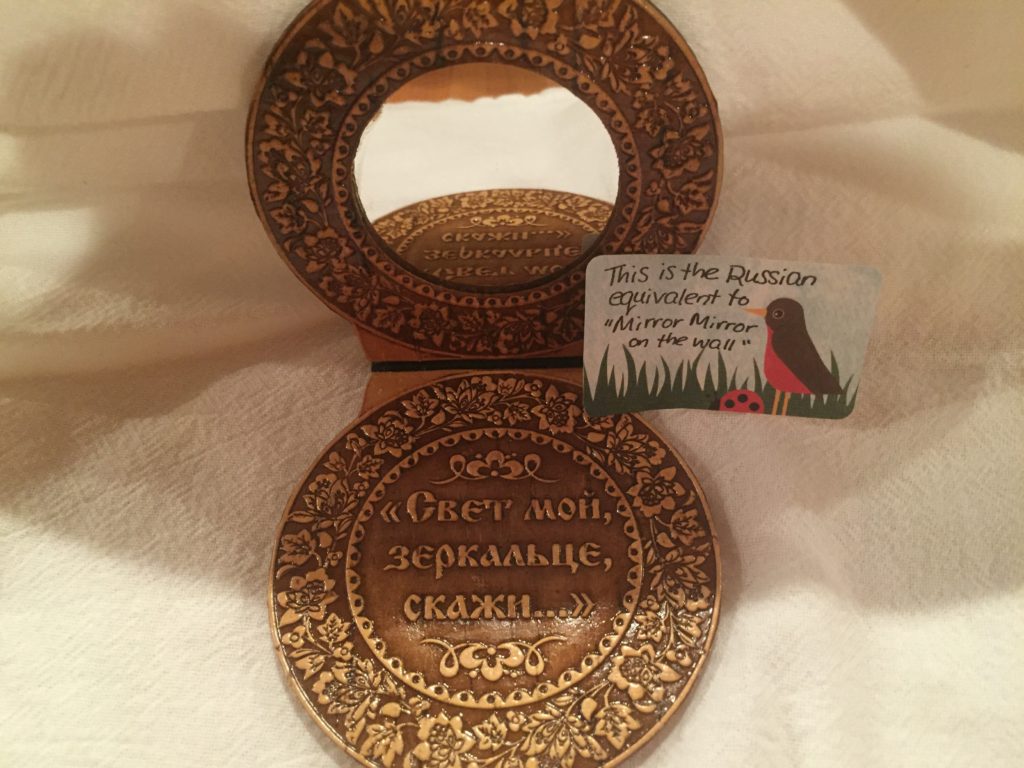 she also wrote a poem that required a mirror to read it.
Mind. Blown.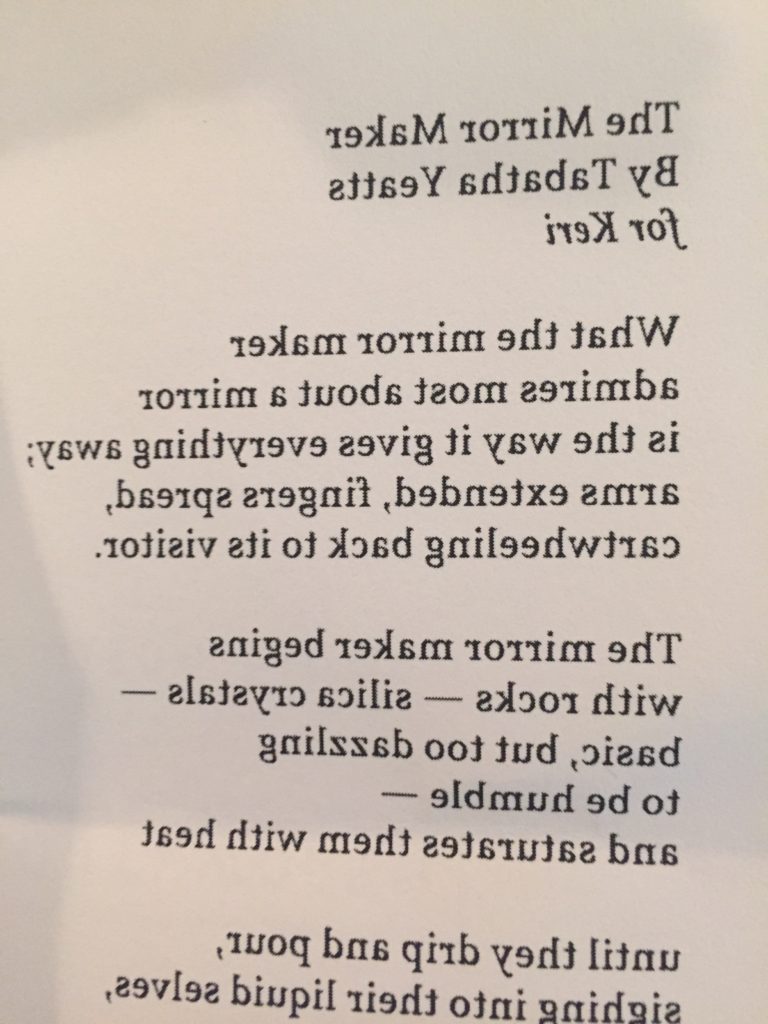 Here is the complete (-ly amazing) poem:
The Mirror Maker
By Tabatha Yeatts
for Keri
What the mirror maker
admires most about a mirror
is the way it gives everything away;
arms extended, fingers spread,
cartwheeling back to its visitor.
The  mirror maker begins
with rocks — silica crystals —
basic, but too dazzling
to be humble —
and saturates them with heat
until they drip and pour,
sighing into their liquid selves,
sprawling in the mold
to shape this sparkling community
into a unified sheet of glass.
The mirror maker is not done yet —
it's crystal clear
that a thin application of metal
is necessary.
Protective, reflective
aluminum coats the glass
like a spring jacket —
just enough to keep
the light from whipping through
like the wind.
What the mirror maker
knows is the key to a fine image
is the time spent smoothing the surface.
The slightest irregularity can result
in distortion — it's a burden that keeps
the mirror maker polishing after dark,
longing for the mirror's audience
to be able to see
true.
**
Can this be a metaphor for writing and revising?
**
THANK YOU Tabatha, for this incredible gift and for organizing the swap. Your thoughtfulness humbles me. xoxo