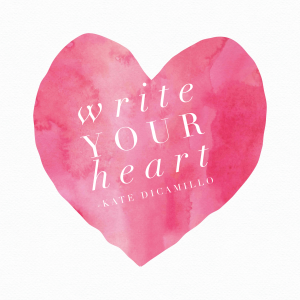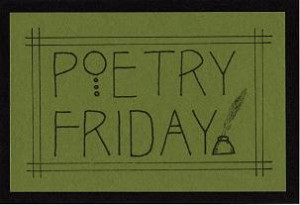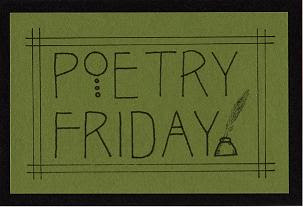 It's time to celebrate Poetry Friday! Heidi is hosting at My Juicy Little Universe.
Today at Keri Recommends, I recommend connecting with poets and lovers of poetry.
This past Saturday, I attended the 2nd Annual Mississippi Book Festival at the Capitol in Jackson. Billed as a literary lawn party, the festival organizers brought a wide range of authors to well-attended panel discussions on everything from Southern cooking to middle grade novels.
My college-age friend and book-lover Kimberly joined me for the 6:15 a.m. departure and drive to Jackson. We stopped in Louisville for Papa Vic's epic doughnuts, found a shady parking spot near the festival, and zipped into the first event: Kate DiCamillo.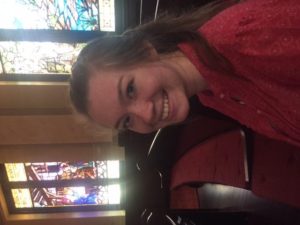 I happened to sit down next to Augusta Scattergood, who spoke later as a middle grade novel panelist, and we struck up a conversation with the lady in front of us who had driven from almost-to-Memphis. (Moderator Deborah Wiles is in the background and she was fantastic!) I look forward to reading Augusta's new book as soon as it arrives!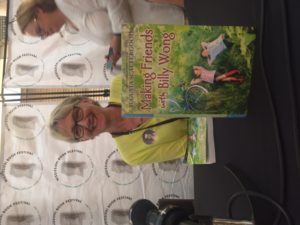 Then I spotted Margaret Simon and met her lovely mom. (I later met her sweet father and told him, as my father would say, "ya done good!")
The room gradually filled with excited readers — many of them young fans. Then Kate came out (she's so warm and engaging everyone is on a first-name basis in our minds!) and said, "I prepared a speech, but if you want we can just talk." She entertained questions for the better part of an hour, zeroing in on kids. Her responses were funny, witty, descriptive, and inspirational.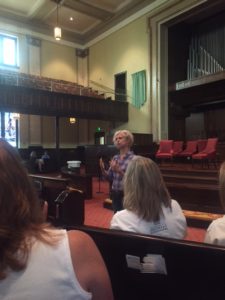 I've discovered I have a bad habit of being distracted by note-taking at writerly events, so this time I didn't even take a notebook. Which is why I have notes scribbled on an offering envelope. (Thanks, Galloway United Methodist Church!)
Here is what I jotted down, though I will not claim these are 100% accurate.
On whether she outlined first or wrote to discover the story:
"Writing is like walking down a long dark hallway, and there's a little strip of light under the door at the end."
On how she works (she writes every morning):
"There's not a right or wrong way to do it. The only wrong way is to not sit down and do it."
And the advice Margaret captured in an illustration:
"Write your heart."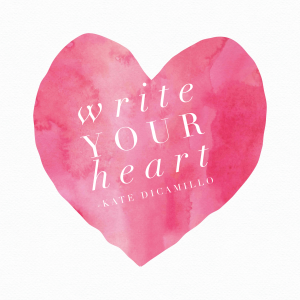 **
Irene Latham was in the middle of the panel discussion of illustrated books and I got a big hug before they started talking. (I also saw her walking toward her panel, her husband's arm wrapped around her. They are CUTE!)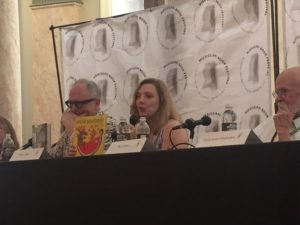 And hearing each middle grade novelist read a section from his or her latest book had me eager to buy. (Since the festival, I've read Ruby and Me by panelist Shannon Hitchcock — brilliant!)
I even ran into someone I used to work with who now works in education for Mississippi Public Broadcasting! They were *giving away books to kids*!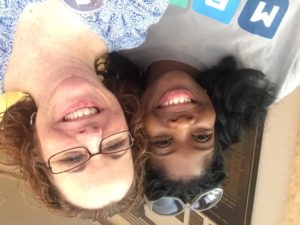 After we got soaked by the rain storm, we opted to head home, so I missed the later panels and speakers. But I was plenty full of inspiration and the joy that comes from hanging out with "my tribe" — book lovers, writers, educators, and readers.
Mark your calendars for Aug. 19, 2017 for the third annual event! Maybe some of the PF geniuses could pitch a children's poetry panel and we could have a giant family reunion!