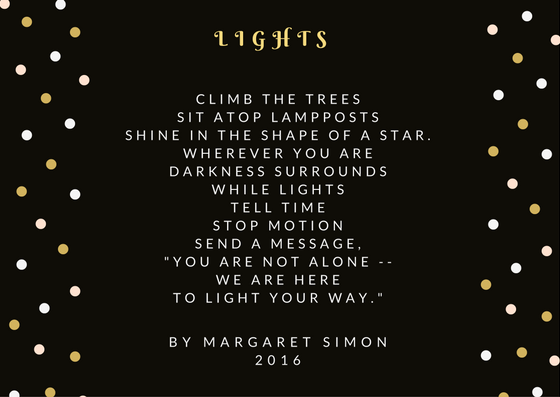 I came home from a visit to New Mexico to find these uplifting words from my friend Margaret Simon. Meeting her in real life was a highlight of 2016.
Donna is hosting the last Poetry Friday party of the year at Mainely Write.
Cheers to the new year! Thank you for making this community a bright, shining light!