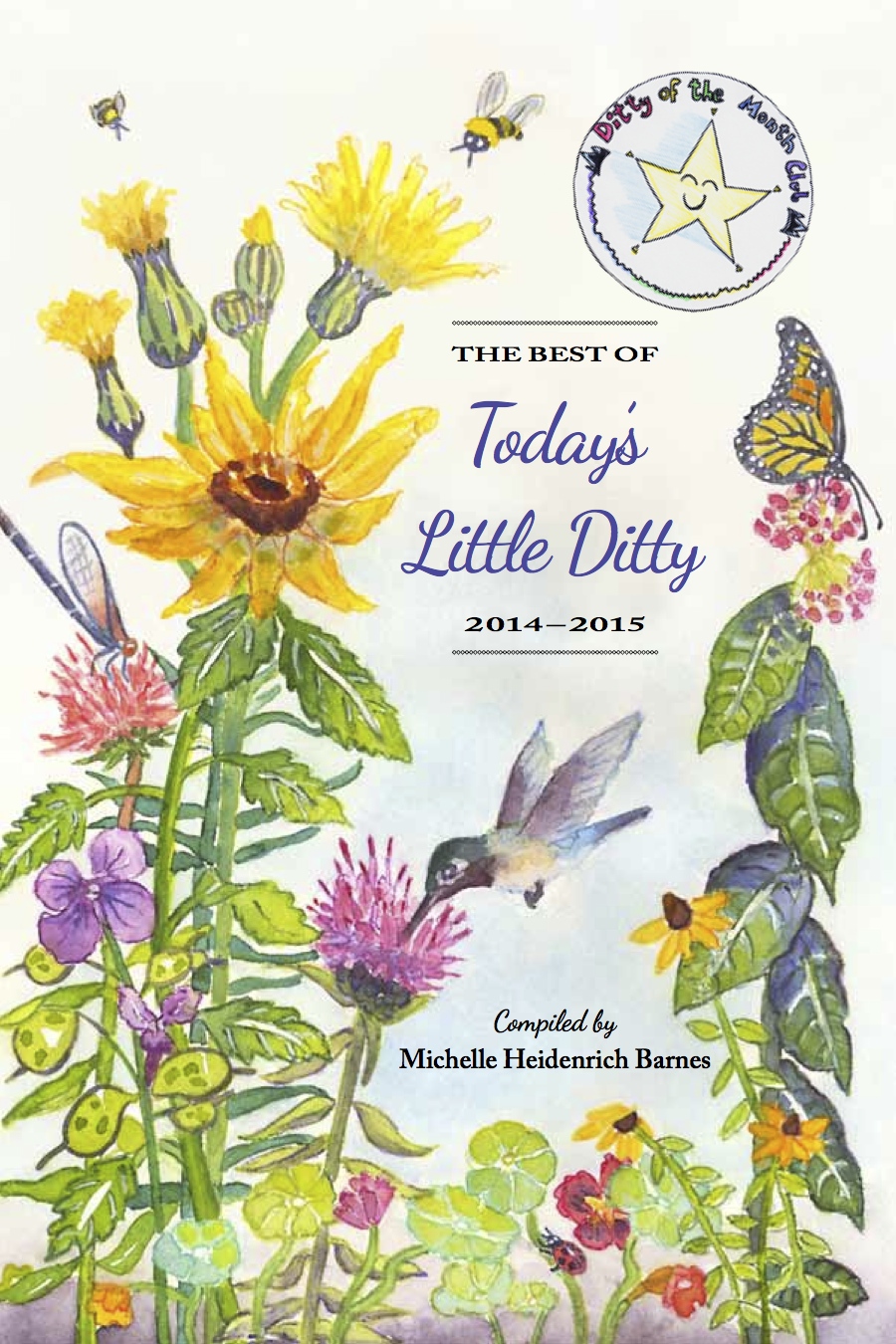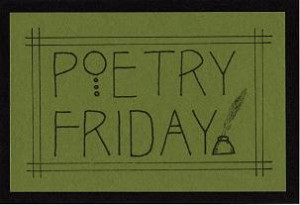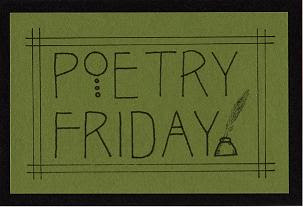 This week's Poetry Friday festivities are happening at Check it Out, hosted by Jone.
The serendipity is the photo I just took: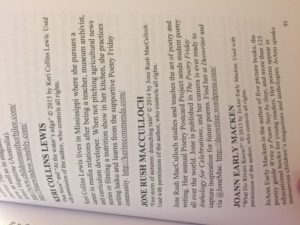 Jone is my next-door-neighbor in the "About the Poets" section of The Best of Today's Little Ditty 2014-2015, compiled by our beloved fellow poet and ditty maven, Michelle Heidenrich Barnes. It's my new favorite!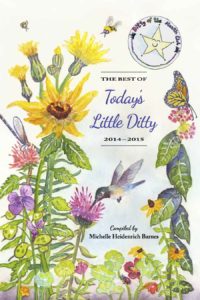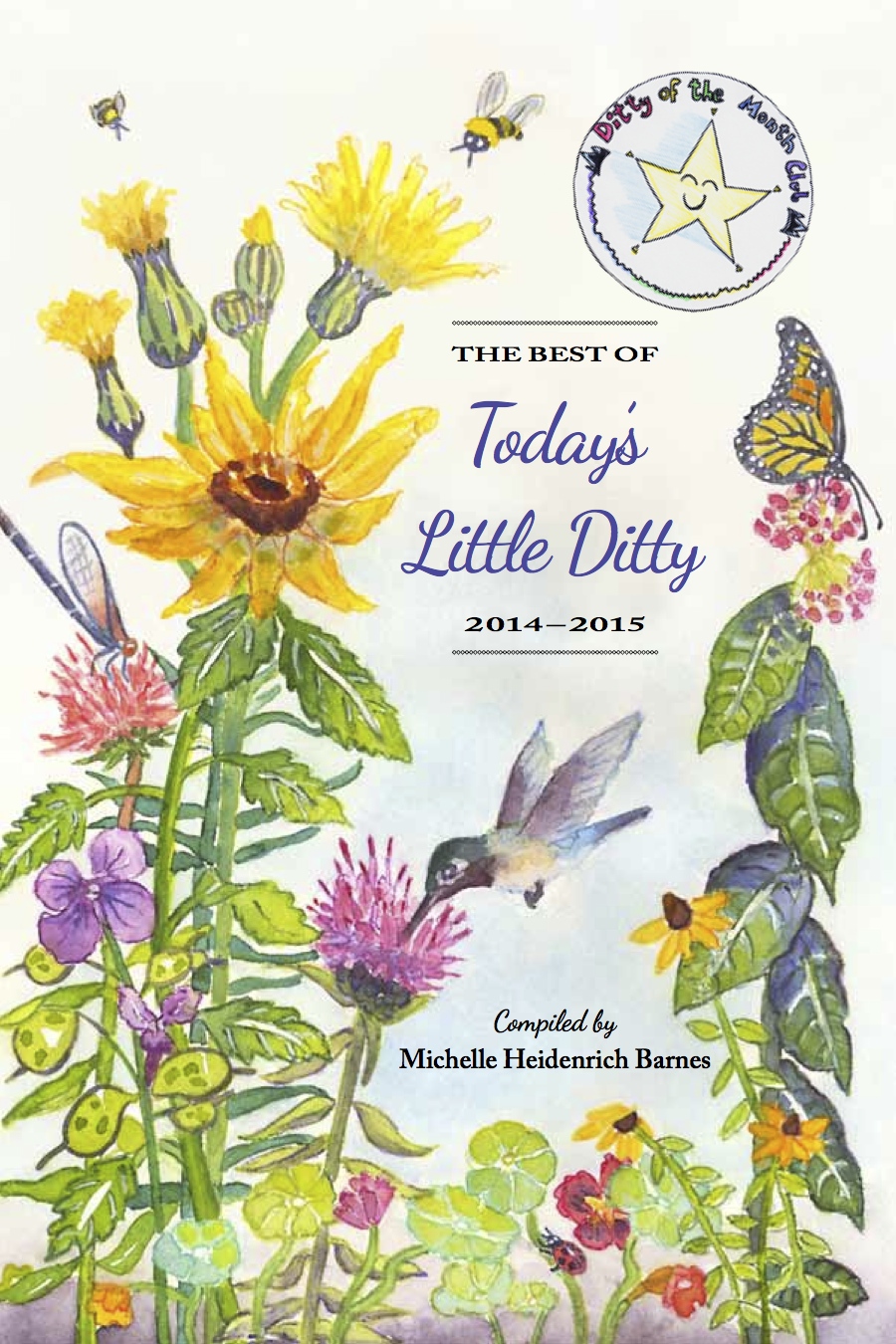 Everyone in the Poetry Friday community is well aware of this delightful gem of a book, but for those (treasured few) readers who aren't PF folks, I wanted to share this publication. It's an anthology of poems written by friends in the Poetry Friday community in response to challenges set by authors interviewed on Michelle's blog. If you have ever been interested in writing, if you are a teacher who wants to share different forms of poetry with your students, or if you are related to me and want to see my name in print, you should consider getting this book. In addition to the beautiful diversity of the collected poems, each form is introduced so you know the particular structure of the poems in each section. You will be itching to try your hand at a zeno in no time!
Reading through TLD 2014-2015 reminded me how fortunate I have been to have such wise and kind mentors as I've explored new writing territory. I likely never would have tried a cinquain or a tanka without first seeing them discussed on others' blogs. For that priceless gift, I thank all of you writers!
Reading it also reminded me how much I've missed my PF peeps lately! Technical issues at home are the primary culprit, and this has happened a few times since he was born in late October: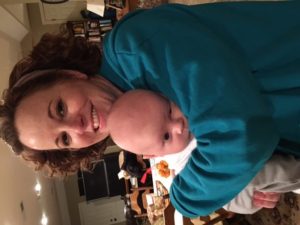 Having a grandbaby half a mile from me is a lot of fun. And hey, walking him around is lifestyle exercise, right?
So, happy holidays to everyone! May the remaining days of 2016 be full of your favorites, and 2017 be overflowing with poetry!