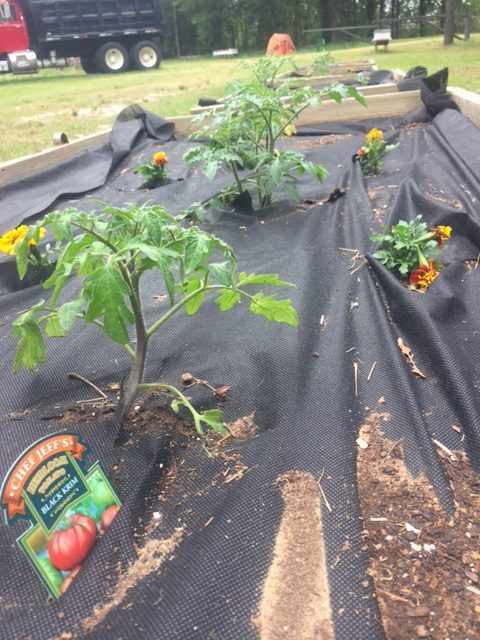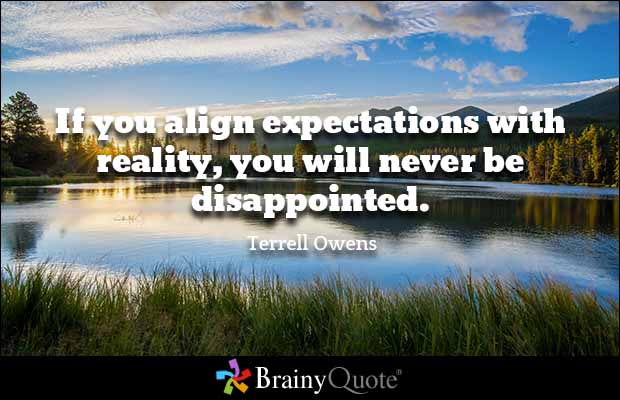 Over the weekend, my daughter-in-law said, "Mrs. Keri, I've noticed a big change in you over the past couple years. You're so much more chill." (Insert maniacal laugh here. ME? CHILL?!?) I responded, "I've just stopped fighting." If there is one thing I've learned in the course of life, it's that my usual strategy of "boulder in the path, get out the grappling hooks and tackle it" is not the only or best method. Sometimes just adjusting my expectations to better align with reality is more sensible and sanity-preserving.
As for this quote, I don't know if I agree. NEVER disappointed is a tall order. And reality can be such a downer. 🙂 Your thoughts?
(My word for 2017 is "align." You can read another quote here.)
Our act of hope for the weekend is planting a garden. Six different tomato plants, okra, sunflower seeds, marigolds, a parsley plant (in a pot on the porch) and . . . the potato slips/starts we bought 2 months ago but didn't get in the ground. They may do nothing. If that is the case, we will plant flowers over them.