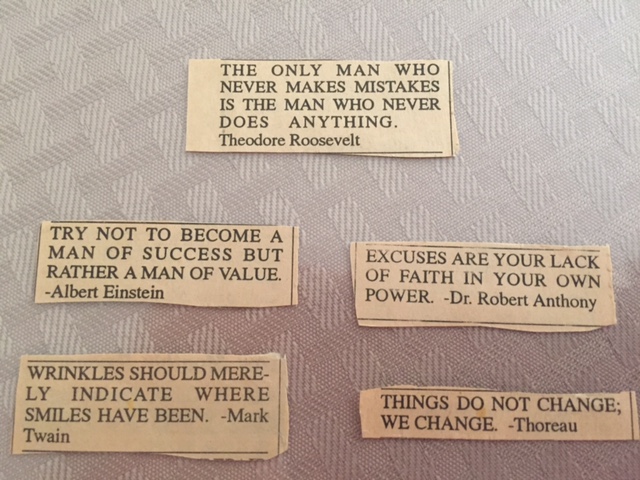 Over the weekend I accomplished one of my summer goals: I cleaned out a 4-drawer filing cabinet I hadn't touched in years.
In the process, I learned a lot about myself in terms of what has and has not changed over time.
I also learned I may be genetically predisposed to collecting quotes. In a "Quotes" folder, among other pages torn from magazines, I found a small white envelope with my Grandma Edna's handwriting on it: "To Keri, From Grams." (She changed from "Grandma" to "Grams" when Grandad died, and I don't remember why.)
Inside I found tiny, acid-yellowed newspaper bits she (or my grandad, I'm not sure which) had cut from the newspaper and saved. In the old single-wide trailer they lived in for years, they had a built-in dresser in the hallway between the bedroom and the rest of the house. They'd set a piece of glass on top of it, and I suspect the quotes were part of the collage they created.