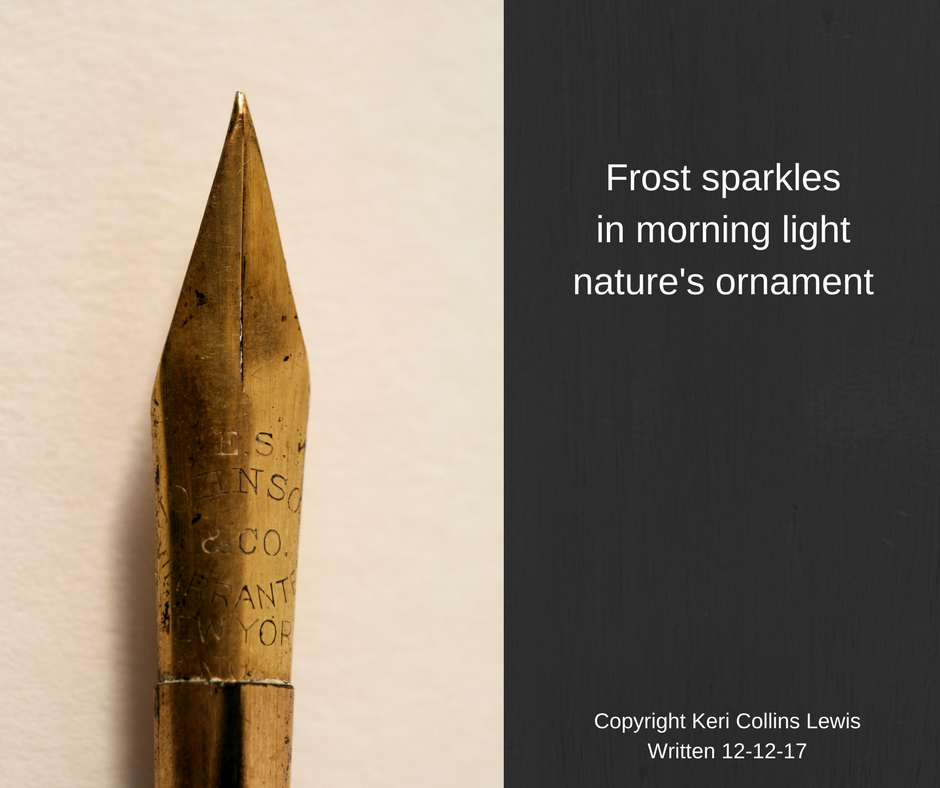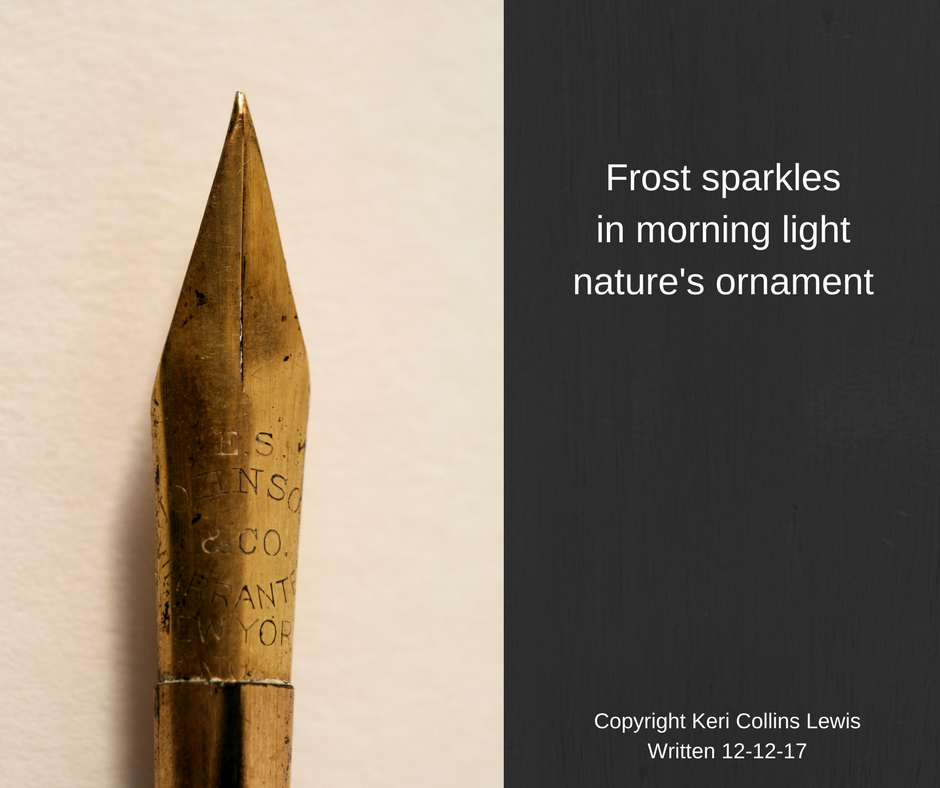 Poetry Friday is hosted this week by Jan at Bookseedstudio!
A good friend of mine had this saying she used to cover up all sorts of conversational gaffes, memory lapses, and awkward moments: "I've been gone a long time."
Lesson learned: Good ideas don't always pan out.
While the idea of sharing a laptop with my husband to save money thrilled my frugal heart, it put my blogging heart on a starvation diet. The up side: Mark's business is thriving in wonderful new ways that require him to work into the evening and be on the road more than before. The downside: we are not sharing the laptop. It's his. (And we are saving for one for me!)
During my absence from my blog, I thought about it a lot. I realized that I often stressed about my Poetry Friday posts because I wanted to have the exact right photo/visual element to go with my photo.
Lesson learned: Perfection is an illusion that prevents me from participating.
This week I'm trying something new: a standard layout for short poems. Ideally it will make posting easier, and the entire poem will be visible on the blog's main page without having to click into each post. Eventually, my blog may look like a bulletin board of poems and photos. Or, this plan may not pan out either. But I'm trying.
Some other stuff I've been meddling in since November when I last posted: family visits, quilt projects, bullet journaling, audiobooks, decluttering, puttering, and pondering. In my pondering I realized how much I enjoy the Poetry Friday community, and how much I love your enthusiasm, helpfulness, and support.
In response to the many kind comments about my flamingo poem, I want you to know was inspired by Wonderopolis, a site I learned about from a PF post — likely one by Diane Mayr! Science has shown how/why flamingos stand on one leg, but it's not the camouflage theory I wrote about. I'm so glad you liked that poem!
My One Little World for 2018 is Listen. A comment from Margaret Simon last year about the concepts of doing vs. being prompted me to choose a word about being open to God, to others, to my instincts, and to focus less on what I check off my to-do list and more on living. Though you know how it thrills my soul to check stuff off my list.
Happy New Year, friends! May it be filled with joy and learning!