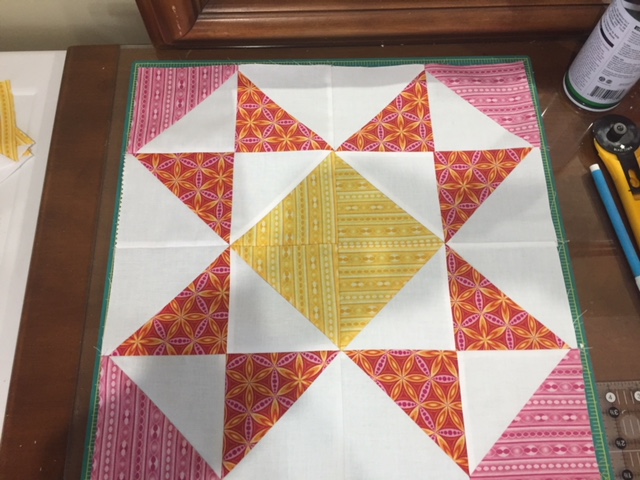 Teeny tiny flakes have given way to bigger wind drifters, merrily surfing the cold drafts to blanket my view. Well, maybe not blanket. It's more of a feather-light afghan knitted by someone less skilled than most.
Meaning, full of holes and unable to provide complete coverage.
Fortunately for me, I didn't have to drive to work — campus officials decided to use an "overabundance of caution" and announce the closure Monday afternoon.
I spent my holiday catching up on quilting projects. If by "catching up" one means starting new projects before old projects are finished. But I'm so pleased with the cheery results of my experiment I have to share.
I've had this fabric for a long time, and have dithered incessantly over what to do with hit. It's nice to finally know — I'm going to do a sampler of blocks made from half-square triangles! (It's rather like those games we used to play in math repeating patterns using different blocks.)