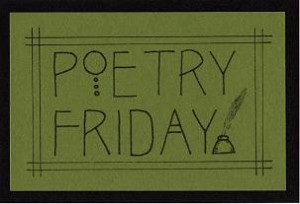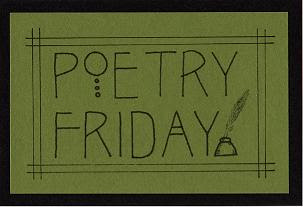 Margaret has this week's round-up at Reflections on the Teche.
I have a wonderful and talented friend named Jana who lives in California.  She is a sculptor and fiber artist, as well as an author. She specializes in quirky creatures created in felted wool. You can see a tiny portion of her collection here. We share a love of the Monterey Bay Aquarium, though she is enamored of sharks while I prefer cuddly otters.
So when I finally decided to respond to Michelle Heidenrich Barnes' Ditty of the Month Club challenge, I was not surprised that my thoughts went immediately to, "What would Jana find interesting?" The elusive and mysterious giant squid popped into my head. I did some research into squid science and squids in literature, specifically Jules Verne's 20,000 Leagues Under the Sea, which alludes to Homer's Odyssey. Ta-da!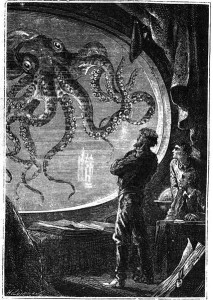 I wrote "The Ballad of Odyssey" and will confess that it contains a deliberate error for the sake of storytelling. (GASP!) The giant squid hunts alone. They don't travel in groups, but they are found in large numbers together wherever food is available. Please forgive me for using artistic license to expound upon the theme of tragic daughters done in by negligent fathers. *This version is slightly different from the original posted on Michelle's site, based on an edit to introduce word play.
Jana, for what it's worth, this one's for you!
Sung to the tune of "Oh My Darling, Clementine"
The Ballad of Odyssey
In a cavern, in a canyon
at the bottom of the sea
lived an ancient, giant squid
and his daughter, Odyssey.

Through the darkness
this pair hunted
for the fish that brought them glee,
but the old squid found a new love
and abandoned Odyssey.

Then a sperm whale
snuck up on her
as she swam alone and free,
all those tentacles could not save her
and he ate dear Odyssey.

Oh my darling, oh my darling, oh my darling, Odyssey,
You're a big part of the food chain,
that's the way it's meant to be.
© 2014 Keri Collins Lewis.  All rights reserved.
For more info. on giant squids, visit National Geographic.
For a funny video of a very enthusiastic marine biologist, watch the video below.