I had to wait until after the holidays to show some of my quilt projects.
1. Double Friendship Stars: I worked on these for several months. Participating members of the Possum Town Quilters in Columbus exchanged completed blocks at the Christmas party for a "Signature Square Quilt." I'll take all of the blocks I received, add sashing and a border, and have quilt with blocks signed by my quilting friends.
2. April Showers: I made this throw quilt from a "layer cake" of precut fabric in a line called "April Showers" for my friend Jana. She loves the rain and has been without it for a long time because of the drought in California. I got an email from her and she was very excited about receiving it, which made me feel really good. Plus, it's been raining, so maybe it worked a little magic.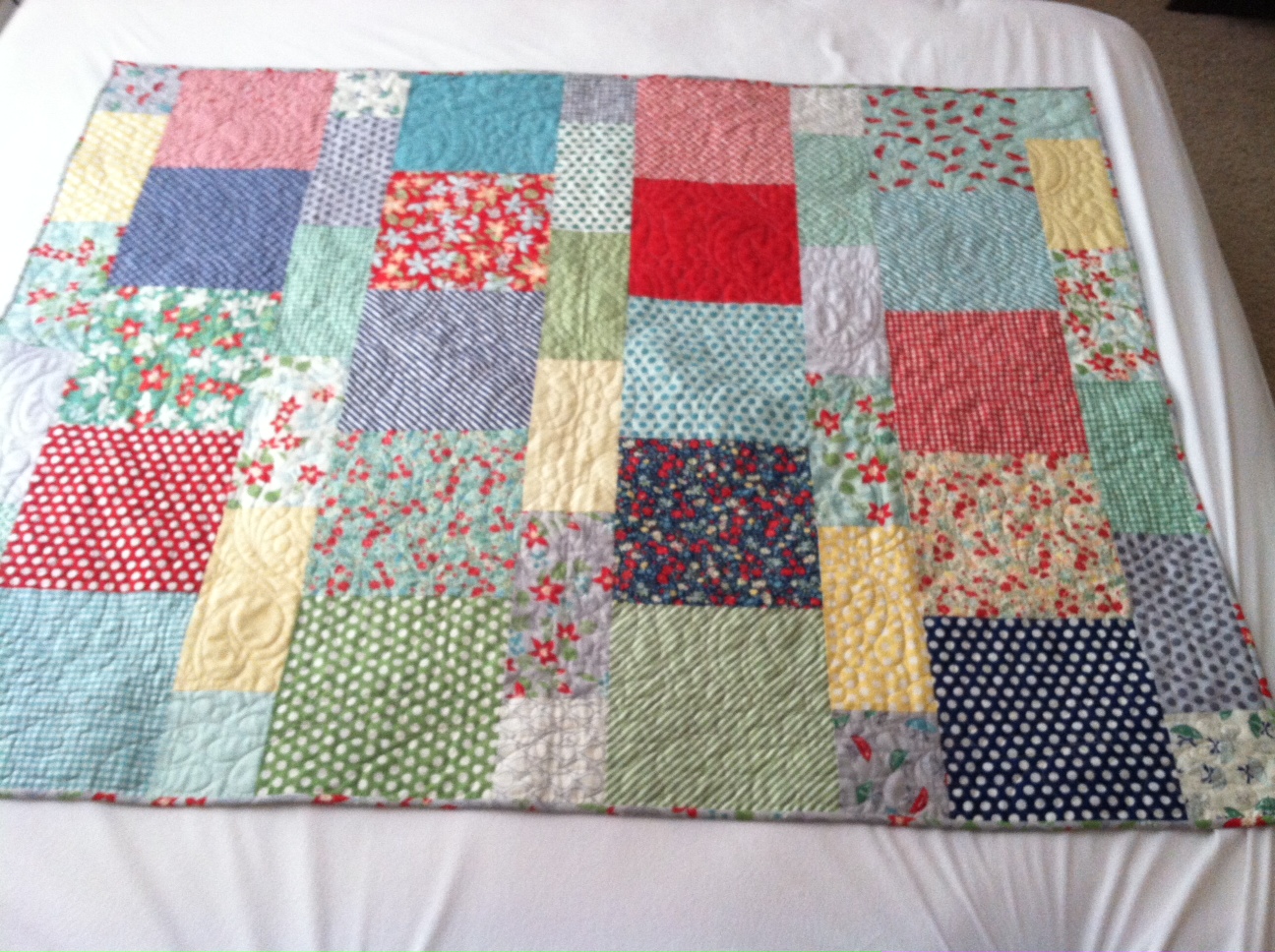 3. Table Runner: I made this for the PTQ Christmas Party — we do a gift swap of something homemade, and play Dirty Santa with something quilting or sewing related. Since it was my first year, I wasn't quite sure what to expect. Gifts ran the gamut from the darling sewing machine cover I received to pot holders, aprons, and a spool holder. Dirty Santa gifts included all kinds of fabric, patterns, tools, and a design wall.
I quilted this myself, and it's only the second thing I've ever attempted — I have a lot to learn! The funniest part of the gift swap was that I *almost* got this back. The person sitting to my left got it, and if we'd had one more right turn, I would have kept it . . . and given it to Mom for Christmas. The recipient was pleased with it even before she knew I'd made it, so YAY!