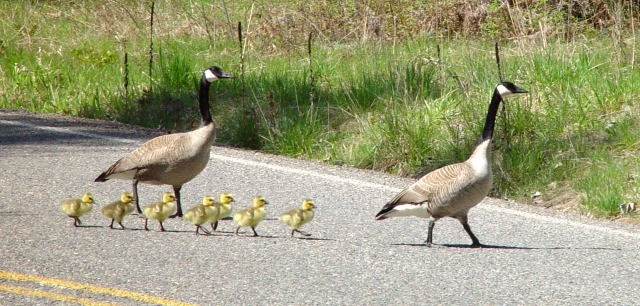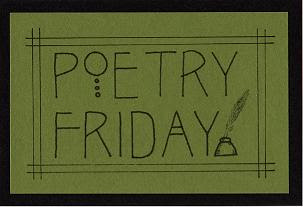 It's Poetry Friday, and the last one in May. Margaret is hosting at Reflections on the Teche.
One day last week I stopped my car in the middle of the road for a family of geese to make their way across.
I drafted at least five different poems, scrapping each. I persisted because my friend Tabatha and her dog Lucy recently encountered a similar situation!
The final version is illustrated with a photo from a blog called Tips 'n' Tales. The columnist recounts a story similar to mine, except I didn't have to stop traffic. 🙂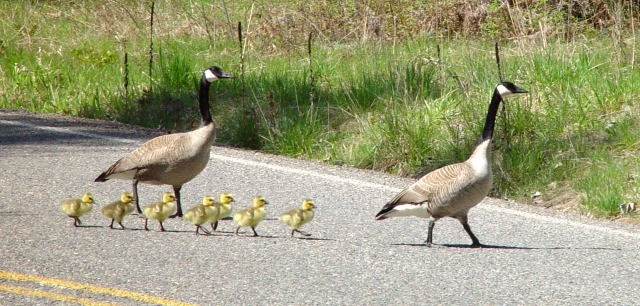 The Morning Commute
by Keri Collins Lewis
Mama hissed a warning.
The speeding car beeped.
Papa Gander honked and flapped.
Goslings dashed and peeped.
Once they crossed the busy road
the family paused and then,
they changed their minds
and waddled back across the road again.