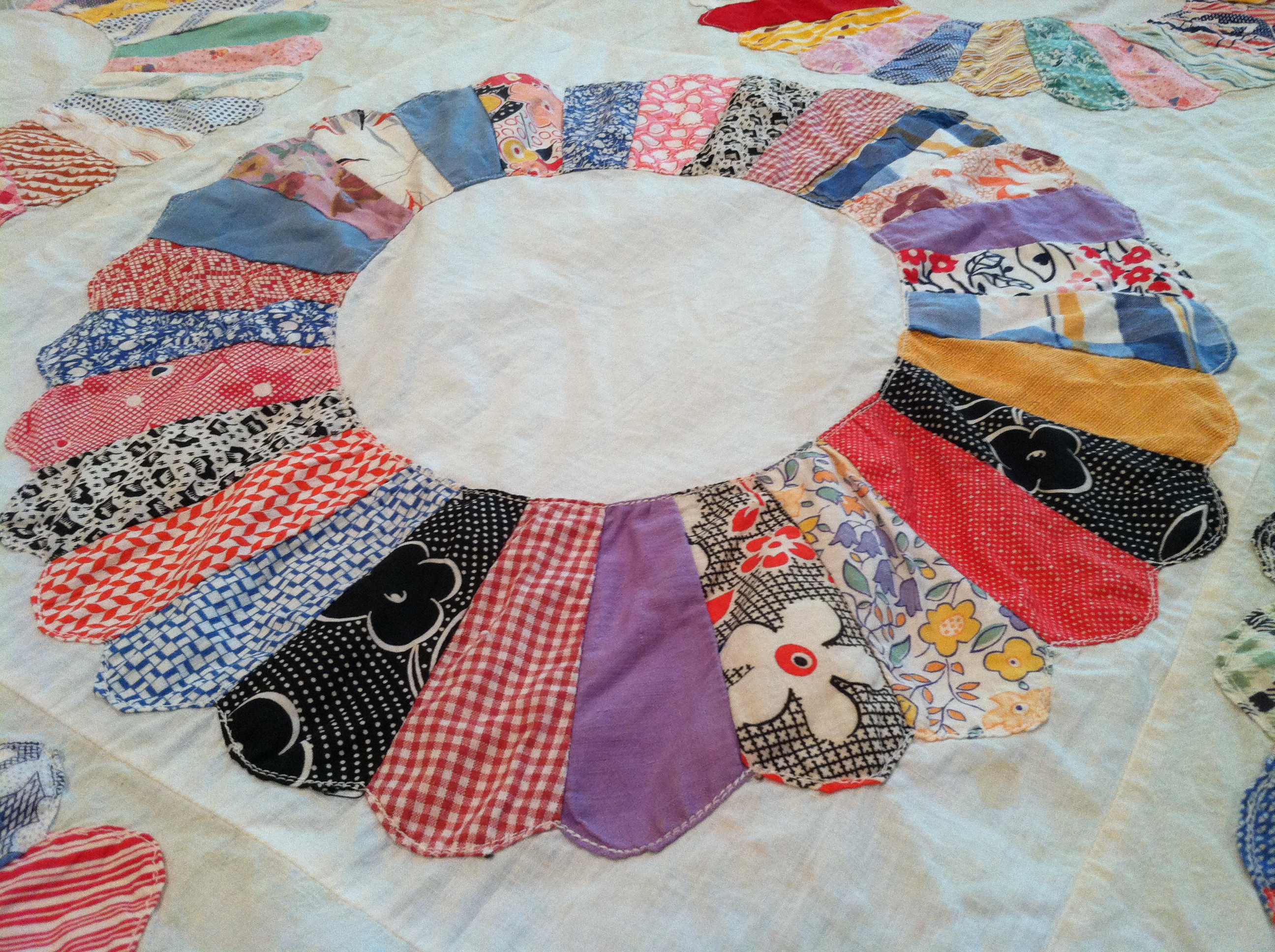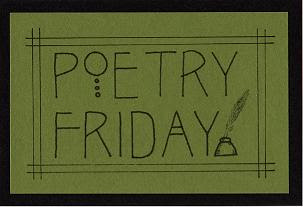 It's Poetry Friday! It's May 1! Ellen is hosting at Space City Scribes. *UPDATE* Mary Lee is hosting until Ellen gets her post up at A Year of Reading.
Earlier this year Mark and I made a whirlwind trip to Columbia, Missouri. Our mission: to clean out an 12X30 storage unit his dad had been paying on for more than 10 years. (Yes, that's a post for another day!)
We found some interesting stuff, including two quilt tops Mark's grandmother had pieced but never quilted. One of them is a favorite pattern of mine — Dresden Plate.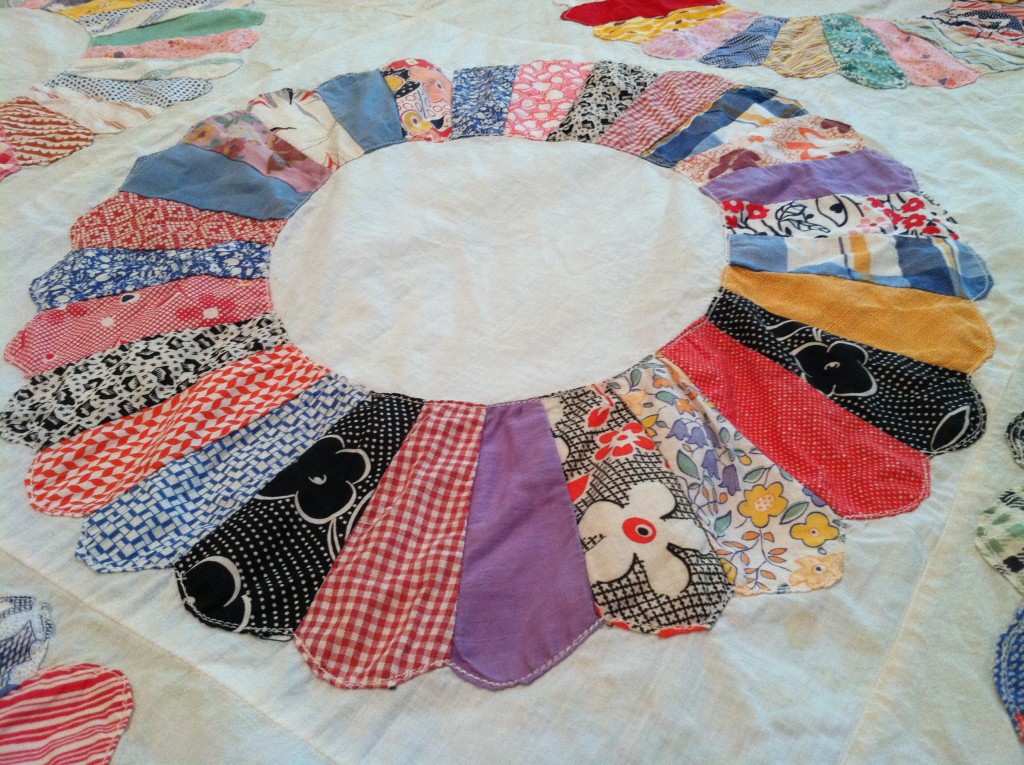 Quilts such as this, made of repurposed feedsacks, set my curiosity on fire. Did a little girl have a dress out of this pink print? Did ladies swap scraps to give their quilts variety? I'm convinced each piece has a story to tell.
I began a longer poem, but got stuck, so I worked on a couple of concepts in shorter form. You're welcome to pick a fabric and join in the fun — please share in the comments!
I.
That black print
from the summer she turned sixteen
and imagined she was exotic.
II.
Always yellow feedsacks
so no one would
borrow her clothes.
III.
For Brother's shirt:
red checks
that matched his sunburned cheeks.
***
In November, I reviewed the book Footprints on the Ceiling, by Dorcas Smucker. It's free Friday and Saturday on Amazon!
I hope May flowers are blooming in your life! Have a wonderful weekend!