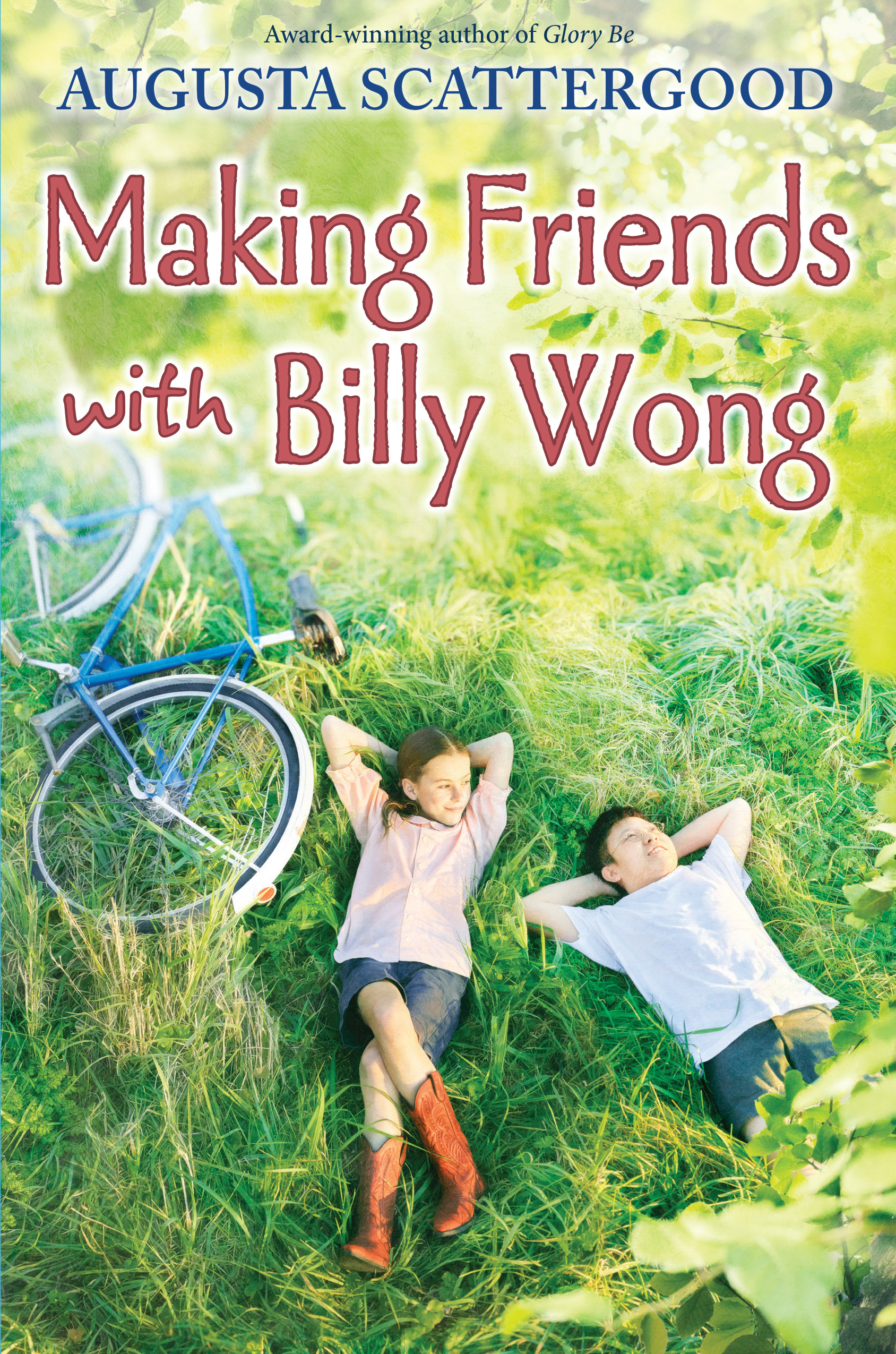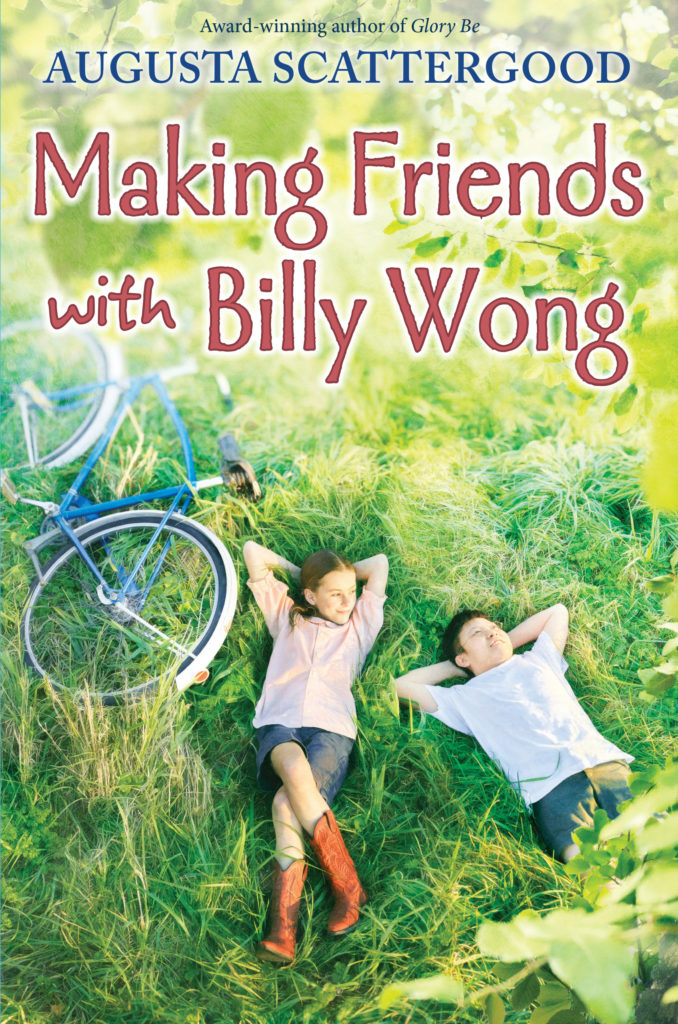 Last August, I went to the Mississippi Book Festival. I happened to sit next to a lovely lady who, like me, had arrived early to hear Kate Di Camillo speak.
"May we join you?" is how I met award-winning author and Mississippi native Augusta Scattergood, author of Glory Be, How to Stay in Destiny, and Making Friends with Billy Wong.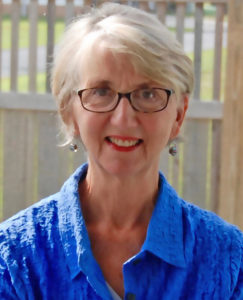 The last title is her latest book, and is set in a fictional town located in the Arkansas Delta. For folks outside Mississippi, when we refer to "the Delta" we mean the area up and down the Mississippi River. (True confession: for the longest time I assumed it was in south Mississippi because in my mind I thought of New Orleans, and rivers running south.) The river forms the border between the states, so the Delta runs from Tunica in north Mississippi to Vicksburg in south Mississippi. The Delta has its own unique culture, and Augusta brings a untold part of its history to life.
Like many parts of America, the railroad played a big part in Mississippi's growth. As a redhead, I noticed immediately that there are loads of redheads in Mississippi. My husband Mark said it was because as Irish and Scottish railroad builders finished their labor contracts, they quit working on the railroad and settled. We have an Inverness, Caledonia, and Aberdeen, among other towns. In Scattergood's latest book, she uses a late 19th-century photograph of Chinese railroad workers to show Billy Wong's family had been in American a long time. While the earliest Chinese workers likely came during Reconstruction to fill farm labor positions, these men quickly found a niche: the local grocery store.
The story focuses on Azalea, who arrives from Texas to help care for the grandmother she's never met, and her summer in Paris Junction, Arkansas. In this small town, she quickly learns the pros and cons of everyone knowing everyone else's business — plenty of casseroles when you're sick, and no privacy when you want it most. The story includes themes of racism, poverty, social anxiety, family connections, honesty, and compassion. Scattergood sets the scene vividly, and uses dialogue effectively to make each character distinct. Young readers will enjoy Azalea's candid observations and realistic feelings, and possibly come to a greater understanding of human behavior through the story's antagonist, Willis.
Of course, the story also includes Billy Wong, a young Chinese American who has moved from across the river to live with his Great Uncle and Great Aunt so he can attend an integrated school. (Did you know a 1927 ruling identified Chinese as "colored" and therefore prevented from attended all-white schools? I didn't!) While Augusta originally wrote Billy's portions of the novel as narrative, she later changed them to poems, with great effect. Billy is very loyal to his family and obedient, very circumspect to customers at the family grocery story, and kind to Azalea. But through his poems he expresses his emotions and frustrations so readers understand more of his depth. Some poems are lists, like "Paris Junction School Observations" which tells a lot about his new school, and also about the school he was required to attend back home:
Paris Junction School Observations
Sidewalks swept.
Flowers planted.
Cafeteria ready.
Coaches with sports equipment and practice times.
Clubs, school supplies, school calendar: lists all sent.
No broken chain-link fences.
No cigarette butts near back doors.
No bad words scribbled.
Big sign on marquee: WELCOME TO PARIS JUNCTION JUNIOR AND SENIOR HIGH SCHOOL!
Billy Wong, New Student
(Copyright 2016 by Augusta Scattergood, used with permission)
This might make a fun writing exercise at the beginning of the year, to see what kids notice about their new teachers, classrooms, and possibly schools.
***
Here's a short Q&A with Augusta about writing and Making Friends with Billy Wong.
How has being a librarian informed your work as a writer?
All that time as a school librarian— reading aloud and reading to myself, adoring the very best books—showed me what spoke to young readers, what made a story special. I knew the books I wanted to learn from, to tear apart and see how that author had told her story.
What do you hope readers take away from Making Friends with Billy Wong?
Historical fiction can make us think about how things have changed, and even how they haven't. I hope my readers come away with a better understanding of what it was like to live in a time when everybody wasn't treated fairly. I also hope they'll think about what it takes to stand up for a friend.
How do you plot your novels? (I felt you created age-appropriate tension and delicately pushed Azalea to grow as a character.)
That means a lot to me!
I struggle with plot. I love characters, setting, all the glorious details.
Gennifer Choldenko said something at the SCBWI workshop I attended this weekend: Voice, characterization, words- those parts of writing come more naturally to her (and to me!). But, she said, don't despair! Plot can be learned.
There are many books and workshops and classes focusing on plot. In fact, I have a shelf full of plot books. I wish I could say I've read them all and figured out the winning formula. But I'm sure it can be done.
I often go with the Linda Sue Park method of plotting. It's pretty simple. You can see it here: http://www.lindasuepark.com/writing/writing.html#novel
You've said in other interviews you love editing and adding details to deepen the story. How do you go about doing that? Have you ever added or removed a character altogether during this phase?
What a fun question! I have removed many beloved characters from my books, though it usually happens before the detail-adding phase. I do that deepening in a later draft and I often do it using all the notes I've scribbled for each chapter.
I write using the Scrivener software program, which I love, so it's easy to see where I can put the research, the tiny bits and pieces, a fabulous overheard phrase.
In MAKING FRIENDS WITH BILLY WONG, I originally had Azalea dropped off at her grandmother's house by her Aunt May June. She was a hoot! But she was only in one chapter. And I knew Azalea needed to feel a little abandoned by her mama, so out went Aunt May June.
What do you wish people knew about Mississippi?
I talk about Mississippi every chance I get. I rave about my hometown of Cleveland and all the amazing things happening there now. I tell them what it was like to grow up surrounded by friends who are still my friends. We aren't perfect, but I've lived in a lot of places. No place is perfect.
I have a quote by Maya Angelou over my desk: You can never go home again, but the truth is you can never leave home, so it's all right.
Mississippi will always be home to me.
***Thank you, Augusta, for letting me sit by you at the book festival, and being so generous with your time for this post!***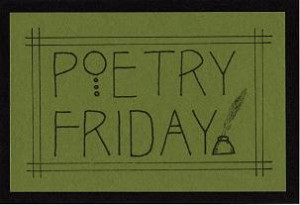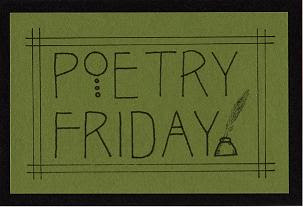 Hey! In addition to being Poetry Friday (hosted by Carol at Beyond Literacy Link), Jan. 27 is Multicultural Children's Book Day. Look for Augusta's book as part of the festivities!