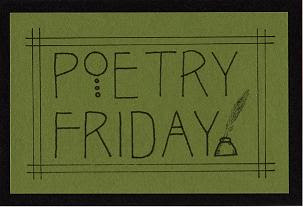 I pulled a notebook from the shelf and discovered a 3 year old collection of assignments for an online poetry course I took.
As I scanned the pages (I meticulously printed each assignment, my homework, the quiz for each lesson and the final exam) I was amused to see how my incorrect answers were often more of a difference of opinion than an error.
For example, "What is the first thing you need to do before you write a poem?" I would love to hear all of my Poetry Friday friends answer that question, so please offer your insight in the comments.
The "correct" answer is "Establish a realistic writing schedule."
If we're waiting on THAT to happen I'll never write a poem again, I fear.
I also found this poem, a sestina, that I don't recall writing but as I have the handwritten draft, it must be so. I fear it's not uplifting, so I apologize for that. But frankly, I never dreamed I'd write a sestina so I wanted to record it for posterity!
Message in a Bottle
By Keri Collins Lewis
Before she left home for the last time,
she sat on a weathered bench beside the ocean,
her hair whipped by the wind,
her eyes fixed on the billowing waves,
her thoughts jumbled and wild,
her mind a broken shell.
She used to spend hours at the shore, searching for shells,
the sun tracing hours across the sky, treasured time
surveying surfers who craved the wild,
testing their sills against wily Neptune's ocean,
watching and waiting, measuring waves,
seagulls taunting overhead, pleasure-sailing on the wind.
No one believed her when she told of voices in the wind.
No one listened to her chat with a mermaid in the shell.
No one saw her slipping beneath Alzheimer's tugging waves.
They made excuses, said it was stress, give her time
to grieve, to mourn her dead son, to weep an ocean.
How could they not see the storm approaching, wild?
How could a woman – for decades so mild – become, in the end, so wild?
She slipped out of her house at all hours, like the wind,
invisible, stealthy, unnoticed until she roared like the ocean,
until she was tossed on the beach of their reality, like a shell
hollowed out by meals never eaten, pounds shed over time,
hunger forgotten as scattered memories broke on her in waves.
Doctors poked and prodded, tested her brain waves.
Frantic calls between distant siblings swelled into a wild
debate about who was best suited for caregiving, who had time
to research solutions, to dole out medication, to chase the wind.
Where was their real mother, locked in this impersonator's shell?
Unanswerable questions tugged, relentless as the ocean.
In her new home, far from her beloved ocean,
she listens to a CD of whales singing to the music of the waves.
On her dresser sits the now-silent mermaid's shell,
and a dish of chocolates to eat when she's feeling wild.
Outside her window, a chime moves in the wind
and sounds like her father's clock, tolling the time.
They cremated her shell, an ending fiery and wild,
her ashes scattered on the ocean, to float on the waves
and be born on the wind, like the birds, like time.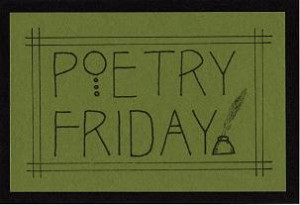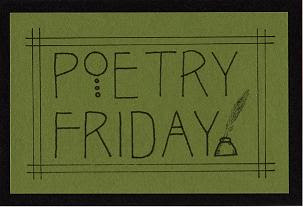 Kiesha is hosting Poetry Friday at Whispers from the Ridge.