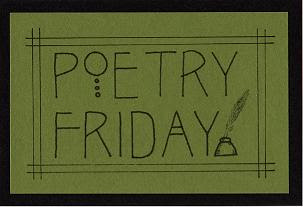 Happy Poetry Friday! This week's poems are playing over at my friend Tabatha's blog!
From the posts I've read lately, we writers have all been ruminating over fresh starts, new goals, and OLWs. (Note to self: stop calling them OWLS. You are not at Hogwarts.)
I interrupt these deep, philosophical musings to tell you my home has been invaded again. Normally I'm quite hospitable, but these visitors are not welcome, in spite of the fact they inspired a short poem. My colleague, an MSU Extension entomologist, suggested vacuuming them. I did not tell him I hardly have time to vacuum my carpets, much less my unwanted house guests.
I'm using my poetic license to drive past the fact that my tiny travelers are technically Asian lady beetles, not ladybugs. Get the scoop on the differences here. (Can you imagine calling a cute little lady bug a "lady cow" or "ladyclock"?)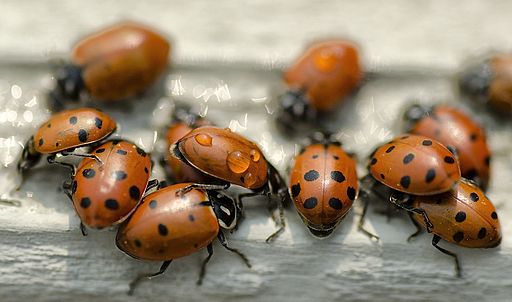 Ladybugs!
by Keri Collins Lewis
Ladybugs, ladybugs everywhere!
Crawling in the attic,
flying through the air.
They think our house
is their winter lair.
Ladybugs, ladybugs, ladybugs!
***
In unrelated news, it feels like winter in MS. Which means water mains are breaking in Jackson, all of our faucets have been dripping incessantly to prevent freezing, and loads of people are complaining. I'm using the cold as an excuse to make more soup, drink more hot tea, and go to bed early. Planting daisies . . .